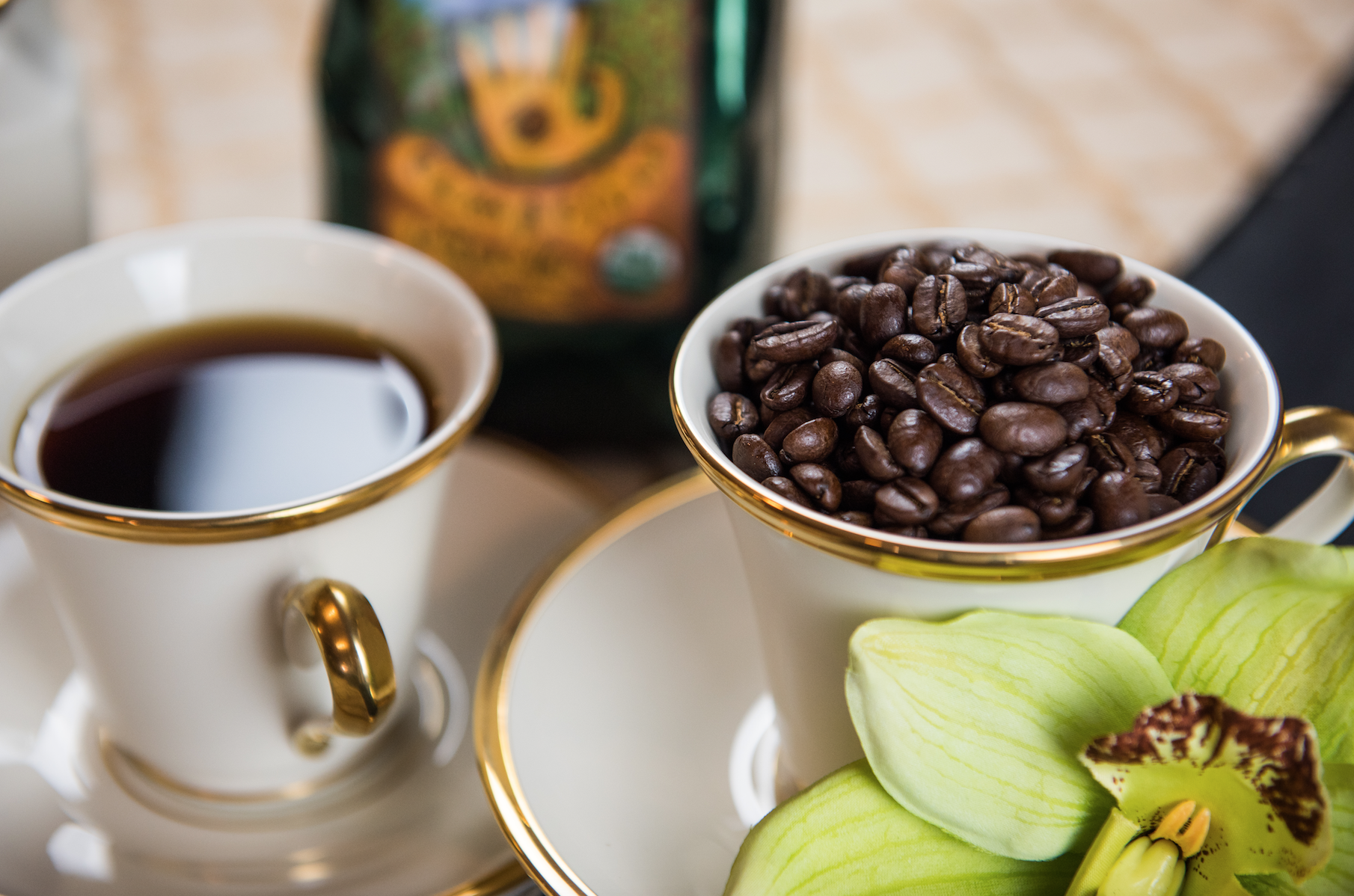 We love Cafe Campesino's optimism, which is summed up in one of their favorite sayings: "We can change the world, one great cup of coffee at a time".
America is the world's leading consumer of coffee and 54% of Americans over the age of 18 drink coffee every day. We at White Oak Pastures drink a LOT of coffee. We work hard. We love coffee. That's why we're proud to stock our General Store shelves with this Georgia-based coffee brand. Cafe Campesino, founded in 1998, is Georgia's only 100% fair trade, shade-grown, organic, artisan-roasted, specialty-grade coffee company.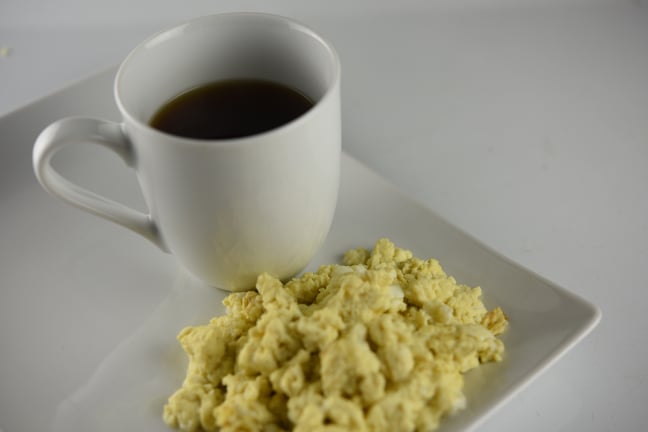 The World Fair Trade Organization defines fair trade as "a trading partnership, based on dialogue, transparency and respect, that seeks greater equity in international trade." Fair trade facilitates rural community growth through creating infrastructure and equal opportunity. Cafe Campesino has formed their entire business model around their fair trade values: "We believe so strongly in the transformative possibilities of fair trade that we named our company after the people with whom we trade. Café Campesino…Coffee of the Small Farmer".
Traditionally, all coffee was shade grown. Coffee plants naturally prefer a shady understory environment, but conventional coffee farming has shifted to direct-sunlight growing to increase crop yield. This form of direct-sun coffee growing requires a heavy dose of pesticides and fertilizers to succeed. Like us, Cafe Campesino is dedicated to rural revival and radically traditional farming based on sustainable land stewardship through responsible, multi-species farming practices. However, their species are of the plant variety- organic coffee standards stipulate that the shade trees which make up a coffee farm's canopy comprise a variety of species.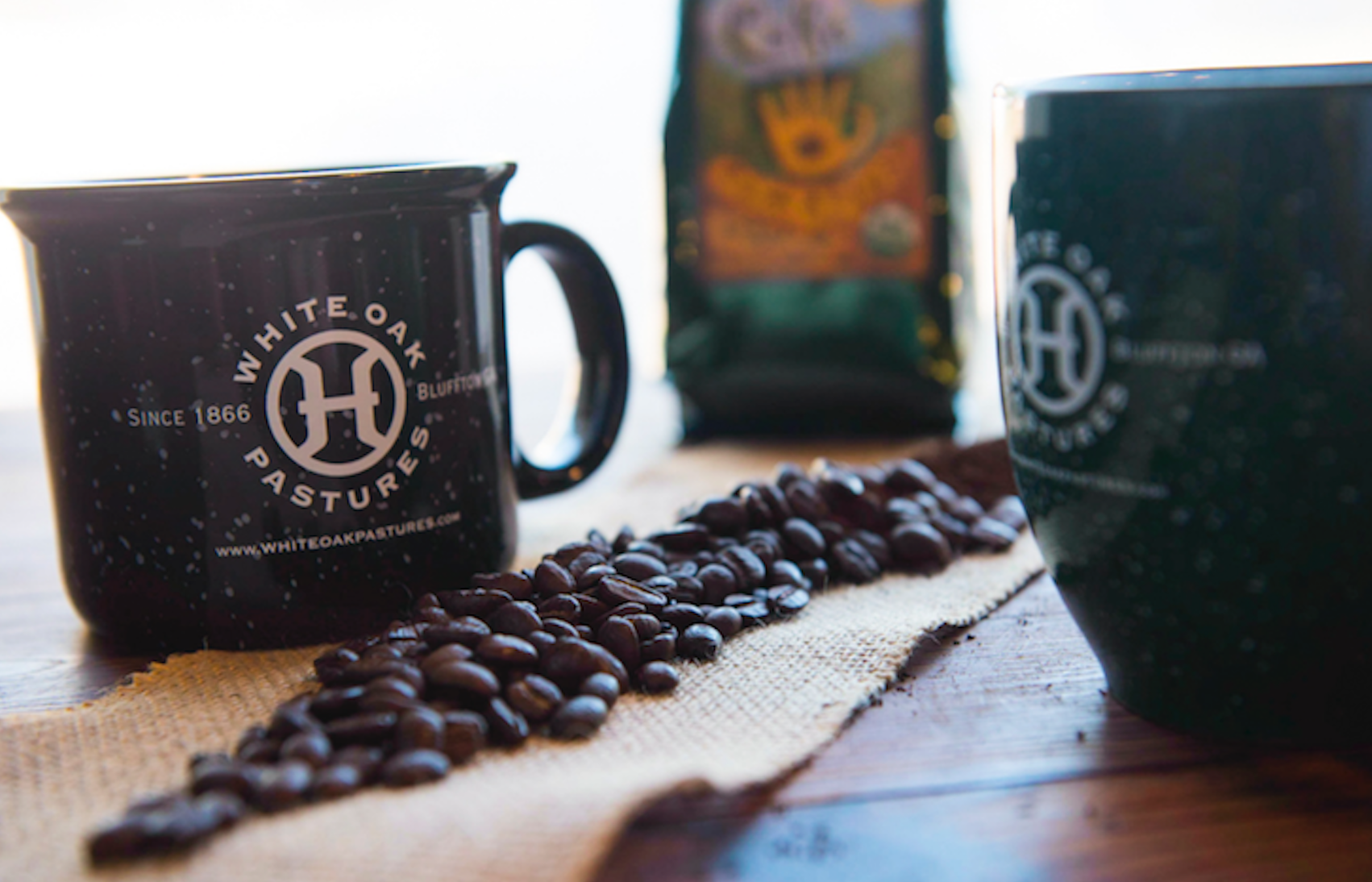 Like organic land or organic meat products, organic coffee must meet a strict series of requirements in order to carry the label. It must be grown on land which has not been treated with synthetic pesticides for the last three years and be a specific distance from the closest conventional farm. Organic coffee farms are subject to random inspection by their buyers and certifying agencies and are required to use a sustainable crop rotation. This is extremely important for nutrient management, pest control and soil retention.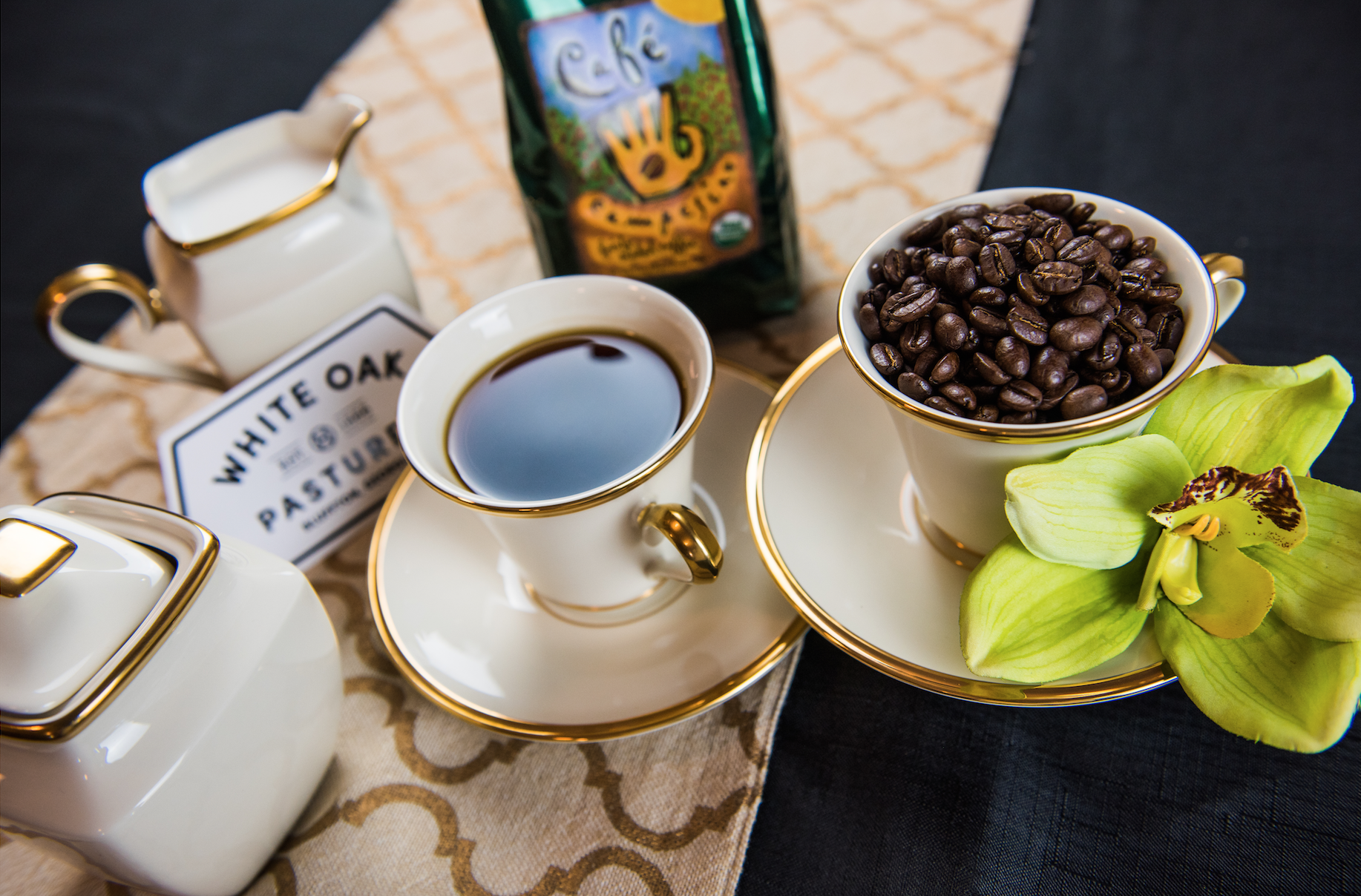 Cafe Campesino helped found Cooperative Coffees in order to source their green coffee beans from around the world. This fair trade organization fosters relationships between small-scale coffee farmers and consumers. While you're traveling, stop by our renovated 19th-century General Store to try some of this delicious, specialty-grade coffee. We serve it every morning and don't mind making a fresh pot in the afternoon. It pairs great with our danishes and honey buns. While we hustle around our farm, we enjoy a cup of Cafe Campesino, and we share in a community of businesses and consumers who uphold the core values of Cafe Campesino: "be fair, build community, celebrate people, walk the talk, do the right thing and make your customers smile".
---