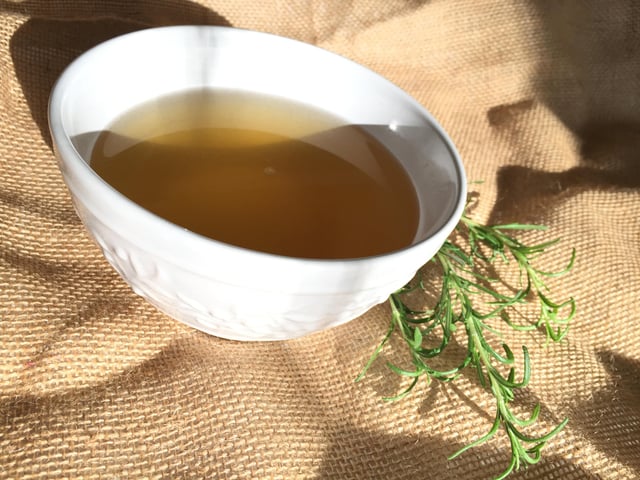 We strive every day to be as close as we can to a zero-waste facility. Our animals are born, live, and die on this land and we use as much of them as we can for nourishing ourselves and our community. What we cannot use, we compost back into our fields.
Bone broth is an amazing opportunity to create nutrient-dense food out of the often-wasted parts of animals: bones and feet. Bone broth is currently a rising health food trend, but it has its roots in cultures across the world, from centuries past when zero-waste was a necessity. We sell pre-made bone broth which our on-farm restaurant creates from our pasture-raised animals. We also ship the ingredients you need to create your own broth- feet and marrow bones- right to your door. We believe in healthy animals, healthy land and healthy communities. We are so pleased to make readily available this traditional health food.
The slow cooking method used to create bone broth renders the released bone nutrients in a more bioavailable form. This is a key distinguishing feature of bone broth- it provides an efficient way for our bodies to absorb necessary nutrients such as proteins like collagen, glycine, proline and gelatin, and minerals such as calcium, copper, iron, magnesium, manganese, phosphorus, potassium, sodium, and zinc. Due to the concentration of these nutrients, bone broth is beneficial to joint health, skin health, gut health, and immune health.
Once made, bone broth has a vast array of applications. You can drink it by itself, use it as stock in soups, cook with it instead of water, and always freeze it for later use.