---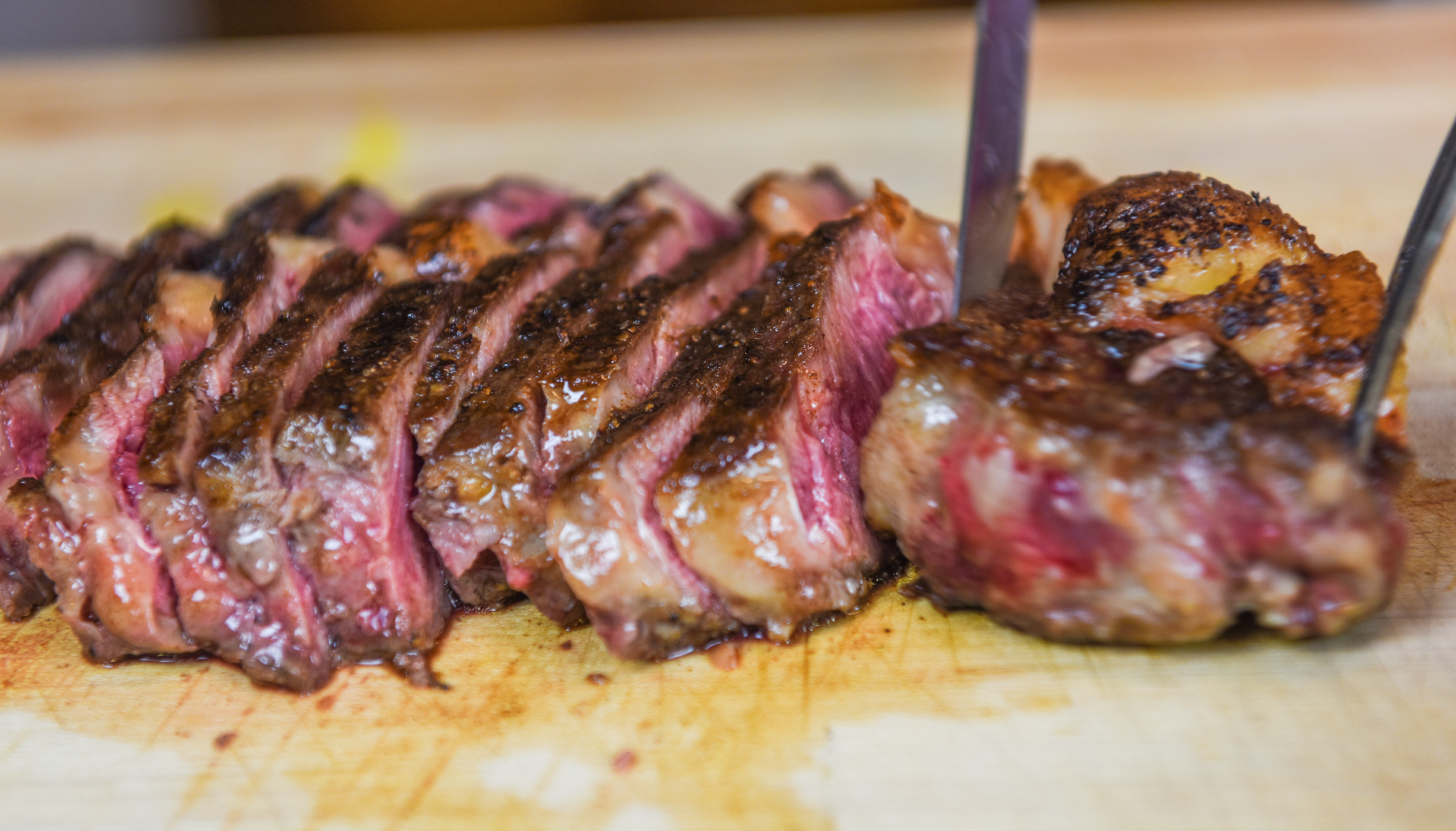 Jenni Harris, second oldest daughter of Will Harris, explains her view on aged steaks: "I think if people knew the aging process was controlled decomposition, they'd have a better understanding of why it works so well. Those muscle fibers are breaking down thanks to bacteria. To a certain point, the longer it goes, the better it tastes. Often times, a fresh ribeye out of our Cutting Room, if not cooked properly, will result in a tough steak. But if you age it, there is better chance you won't mess it up on the grill. Just like the production system demands patience, so does the eating experience."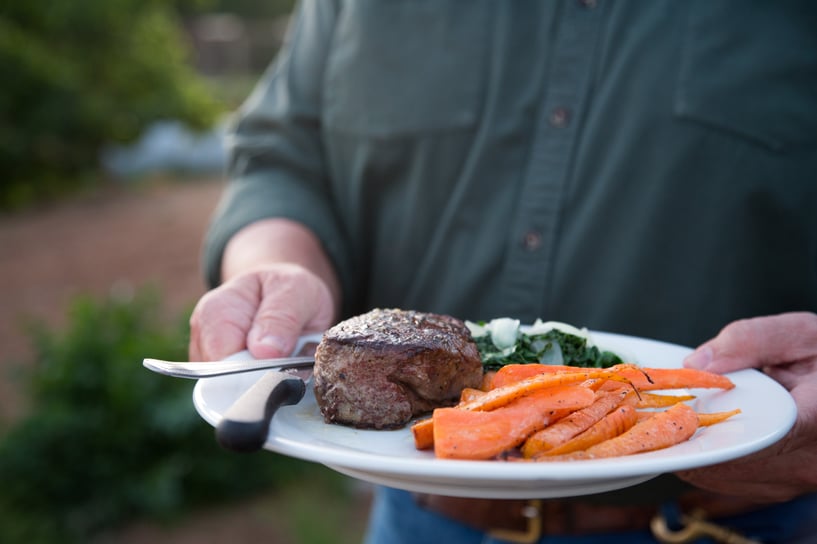 Chef Reid Harrison agrees that in order to eat a some of our grassfed steak straight out of our Cutting Room, "you'd have to be Jaws". "Since our cows are out on pasture, they're very active animals, they're like crossfit athletes. They're running around, playing, using all their muscles. They're a very lean animal. With them moving around, they end up with a higher lactic acid content. So what we recommend with all grassfed beef, particularly steaks, is to age them".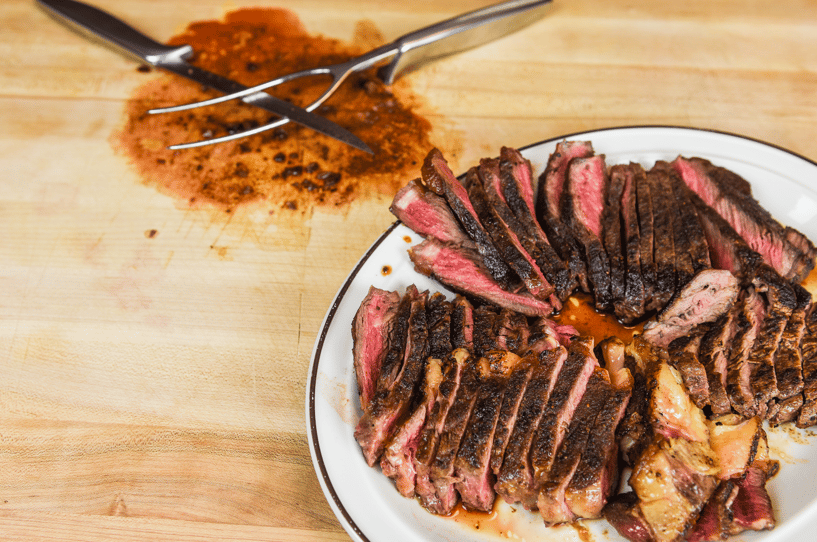 As Chef Reid explains, aging can be a personal preference, similar to aged cheeses. Some people like cheese more aged, some less so. Steaks are the same way. "The longer it sits, the more those muscle fibers break down and it will tenderize naturally," explains Chef Reid. "We recommend 21 days as a baseline for aging to get an appropriate amount of tenderness in it, but you can go as far out as 60,70, 80 days if you want to. When you go that far out, the steak will develop a discoloration and odor to it, similar to blue cheese". Regardless of how long you age it, take the steaks out of the package and pat them dry so your seasoning will stick to the meat. If your steak has been aged for longer, the juices in the packaging may be producing most of the odor, and you can rinse it off if desired. "Play around with it, get you a couple of steaks and go three weeks, four weeks, five weeks and see where that range is which is your favorite". Check out our Youtube Page for more about grassfed, aged steaks and recipes on how to prepare them.