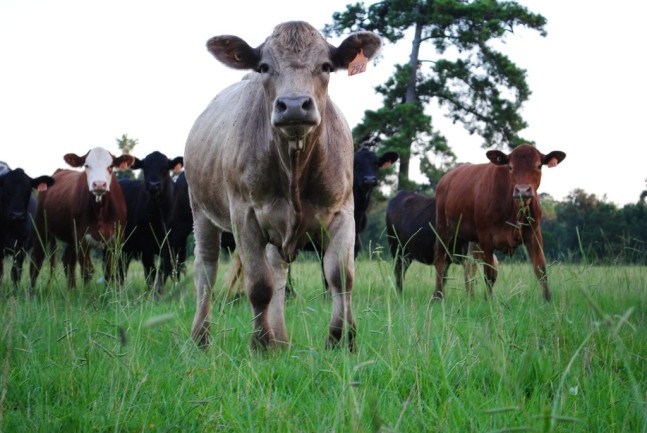 Most people don't like to think about the slaughter and processing of food animals, in favor of the magical leap from pasture to plate. But when you feel the way we do about our animals and you interact with them on a daily basis, you think about it a lot. In fact, how we process our animals gets to the core of what we're about, and what we're not.
We're not industrial commodity livestock production. We're focused on the relationship we have with our animals; the ones born on our land, grazed on our lush pastures, grassfed and grown into the naturally healthy animals they were intended to be.
Given half a chance, nature does her job extremely well. Working with nature, we give our animals what we believe is the best life possible – which includes honoring them with a humane and dignified death.
Our red meat abattoir is one of only two on-farm USDA-inspected processing facilities in the nation. Situated in one of the pastures our cows have roamed their entire lives, there's no stressful transportation issue. Their hooves never touch concrete until their last step.
The abattoir design is by Temple Grandin, a renowned expert on humane animal handling, and was designed to keep our animals at ease. For instance, the structure of the walkways minimize shadows because shadows frighten cows. Our abattoir is Animal Welfare Approved, an accreditation that reflects the highest animal welfare standards. This is important and good to know because when you choose your food, you're also choosing how the animals are treated.
At White Oak Pastures, the compassionate treatment of animals doesn't end with the end of their lives.