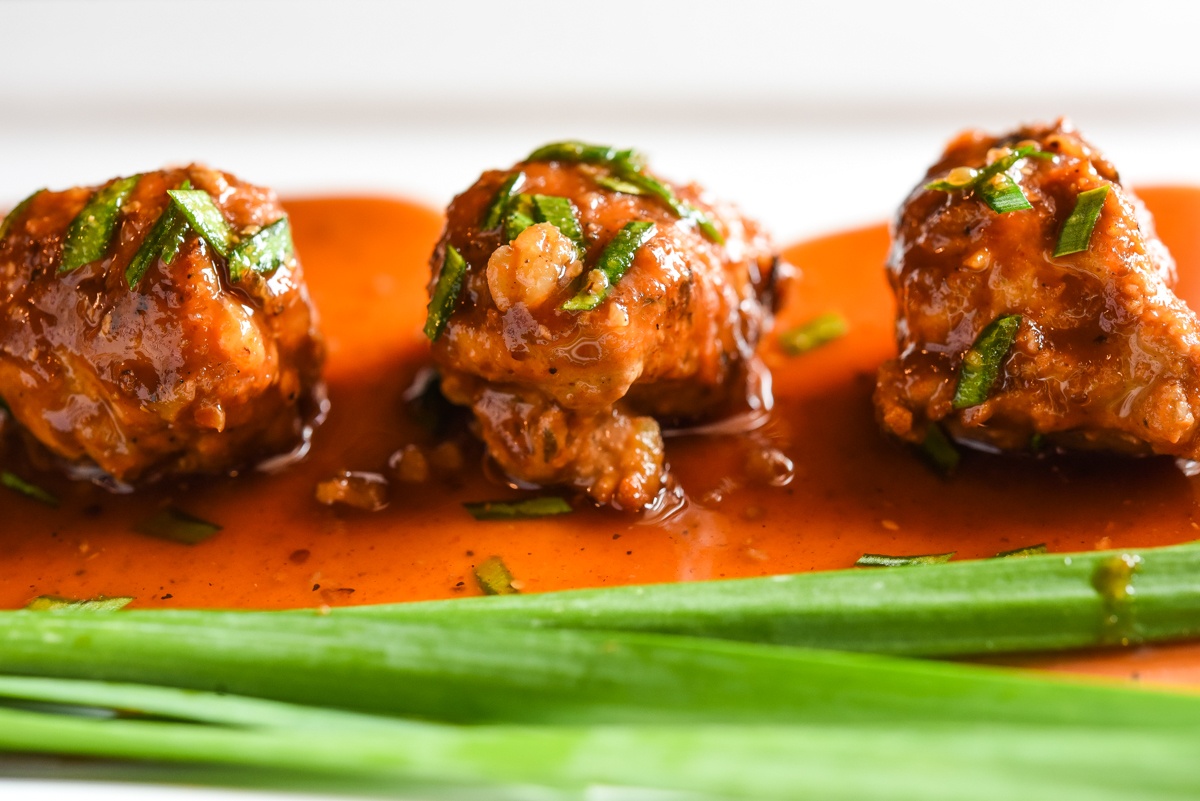 Ground turkey is a healthy, lean protein alternative. We're excited to provide Pasture-raised, Certified Non-GMO, Certified Humane, GAP Step 5+ turkey through our regenerative farm. Below is a unique twist on meatballs using ground turkey. We love it, we shared it around the farm and our employees love it, and we think you'll love it too! Bon Appétit!
Ingredients:
1 lb. White Oak Pastures' Pastured Ground Turkey
1 White Oak Pastures' Pastured Chicken Eggs
½ Tablespoon Fresh Thyme, chopped
½ teaspoon Old Bay Seasoning
½ teaspoon Garlic Powder
¼ cup Brown Rice, cooked
¼ teaspoon Kosher Salt
¼ teaspoon Paprika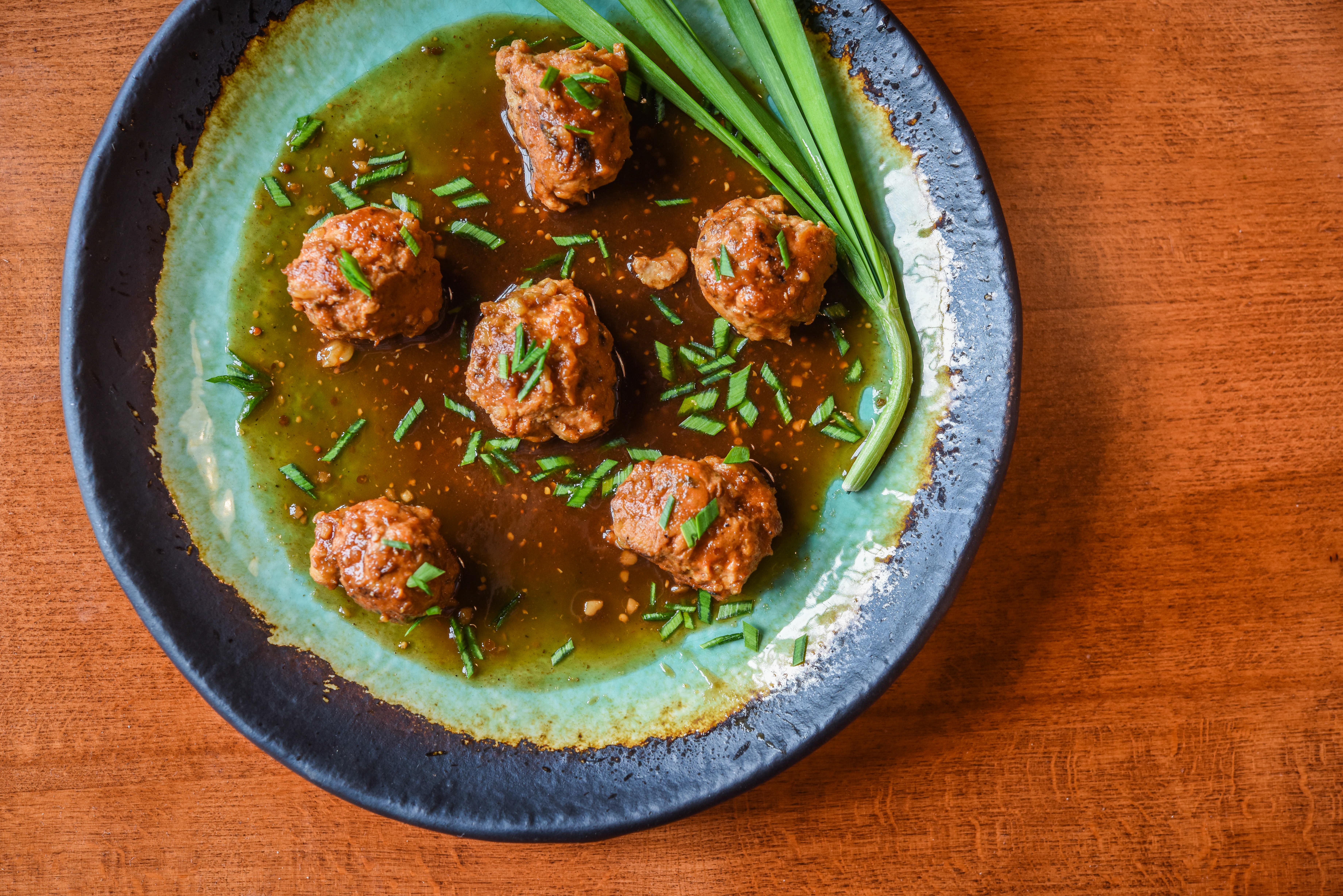 Cooking Sauce
1 cup Chicken Stock
½ cup Barbecue Sauce
Instructions
-Preheat oven to 375 degrees.
-Combine all ingredients in large bowl and mix until everything is incorporated.
-Add oil to heavy sautè pan. Roll meat into 1 inch balls and cook until all sides are browned.
-Place browned meatballs in a Dutch oven and cover with cooking sauce above.
-Cover with lid and place in oven. Cook for 20-30 minutes until meatballs are done.
-Remove meatballs from Dutch Oven, place on a serving tray and drizzle with barbecue sauce.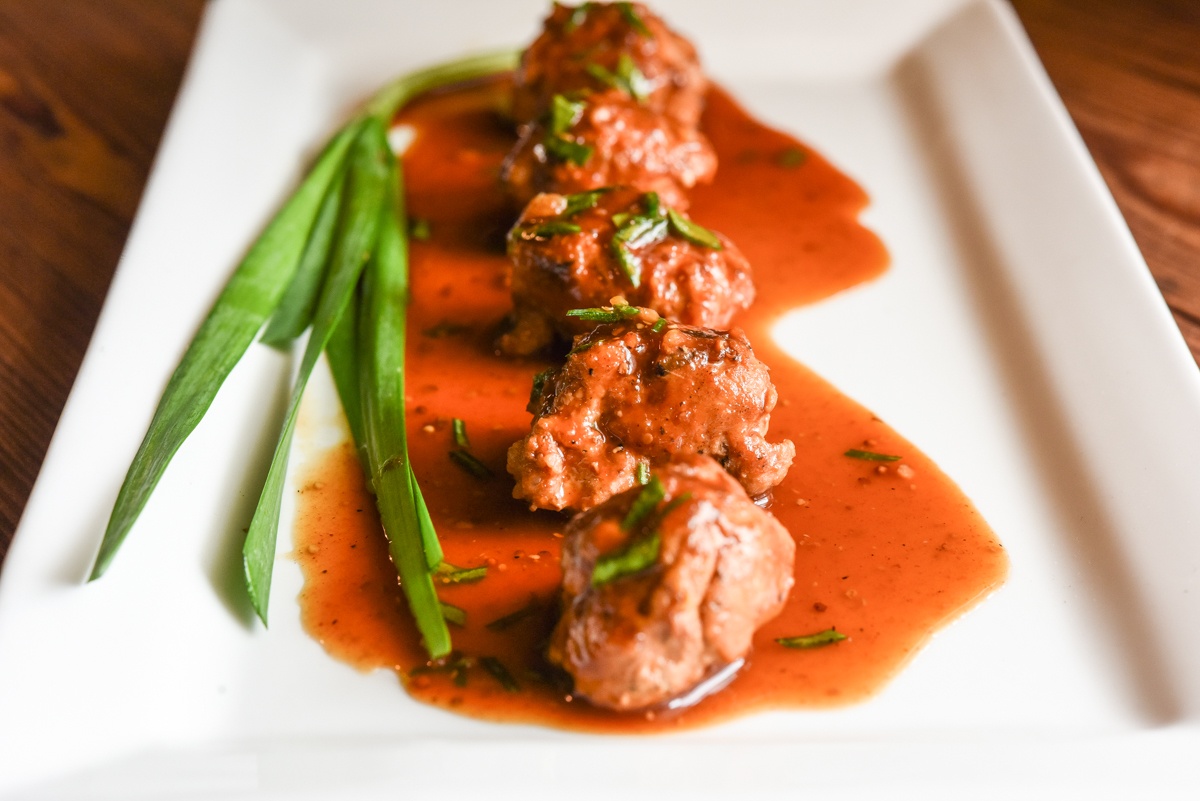 BBQ Sauce
12oz can Beer- Ale style
½ Cup Ketchup
½ Cup Apple Cider Vinegar
½ Cup Cane Sugar
1 Tablespoon Black Strap Molasses
1 Tablespoon Minced Garlic
1 Tablespoon Soy Sauce
1 Tablespoon Worcestershire
2 teaspoons Onion Powder
1 teaspoon Balsamic Vinegar
½ teaspoon Ginger Powder
½ teaspoon Cayenne Pepper
½ teaspoon Old Bay Seasoning
½ teaspoon Black Pepper
¼ teaspoon Cinnamon
- Add everything together in a heavy bottom sauce pan
-Cook on high, bring to a boil, stir constantly to prevent sugar from burning on bottom of pan
-Once the sugar has dissolved, reduce heat to low and reduce by half, until thick
---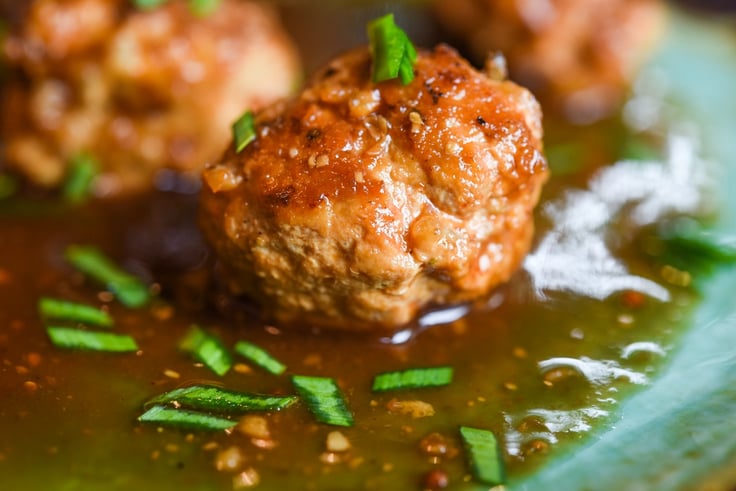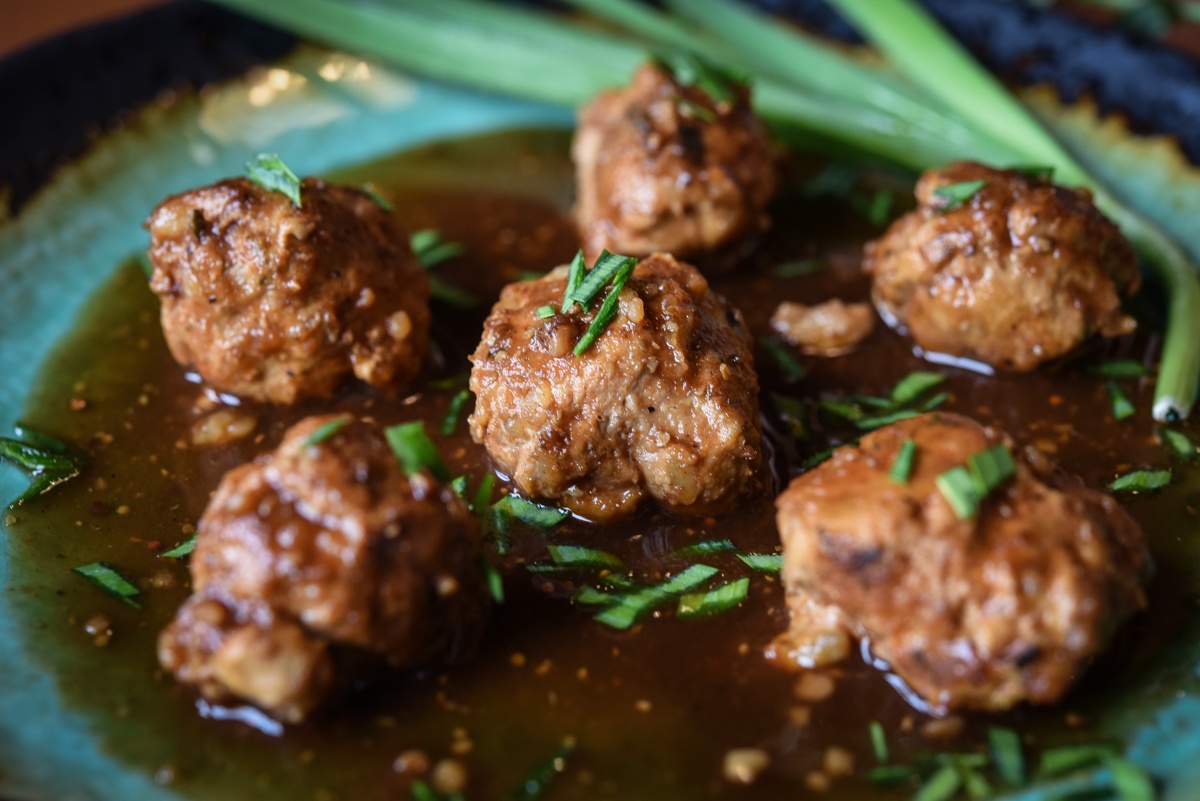 Food styled by Chad Hunter and food photographed by Laura Mortelliti for White Oak Pastures.