Many new products and services nowadays are marketed as convenient, catering to new consumer preferences about ease and accessibility - think meal kits, easy microwave dishes, fast food delivery. Most of our customers also appreciate convenience, but they are probably more interested in other aspects of food like eating responsibly, bearing in mind the impact of their choices on land, animals, and society. While there are limitless schools of thought when it comes to eating "responsibly," at White Oak Pastures we work hard to have a positive impact on our land, treat our livestock well, and support our employees. We hope you agree that our pasture-raised meats, grassfed tallow, handmade leather accessories, rawhide pet chews, and all the products of our zero-waste ethos qualify as responsibly-produced goods.
But while there is a lot to be said about "eating responsibly," few people mention the word convenient in the same sentence. Well, we're here to introduce the two concepts. "Responsible Eating, meet Convenient. Convenient, meet Responsible Eating. We're hoping y'all can be friends." This Summer we are launching new ready-to-eat products, made with White Oak Pastures' grassfed beef, pasture-raised poultry, and heritage pork.
These are products made from our holistic land management process, made a bit more convenient for our customers. Not everything should be convenient - but a dose of convenience, with good-quality food being made a little more accessible on a busy summer day, is certainly something to celebrate.
Ready to Eat Products
To be honest, we don't believe everything should be convenient. Nothing fast and convenient will ever taste better than a slow-roasted pork shoulder, and you can't rush things like the perfect homemade fried chicken recipe.
But sometimes, ready-to-eat foods can easily turn a spontaneous summer gathering, a long weekend camping trip, or a lazy weeknight dinner a special occasion. So let us take care of some of the hard work - and you can stock up the summer picnic basket.

For a summer hike, we have some easily transportable but densely nutritional items: our original grassfed beef jerky, or pasture-raised duck or turkey jerky (in flavors like Sweet Teriyaki or Blistering Bluffton)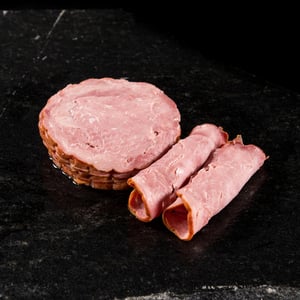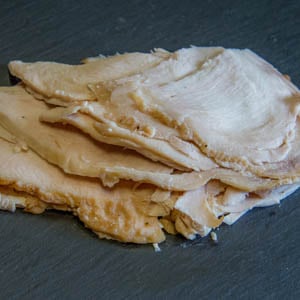 For delicious sandwiches on the go, we have sliced pasture-raised deli meats smoked turkey breast and smoked ham. Try our lunch meats with some of our Farm To Table partner items, like Banner Butter, Doux South Pickles, Goodson Pecan Butter, or Wisham Jellies.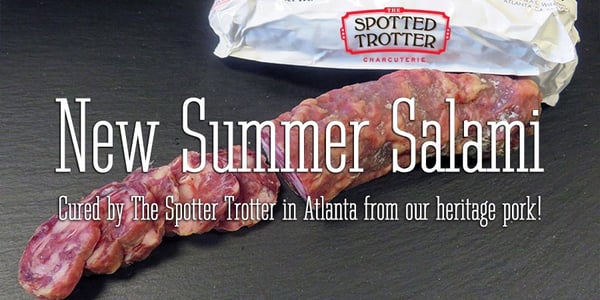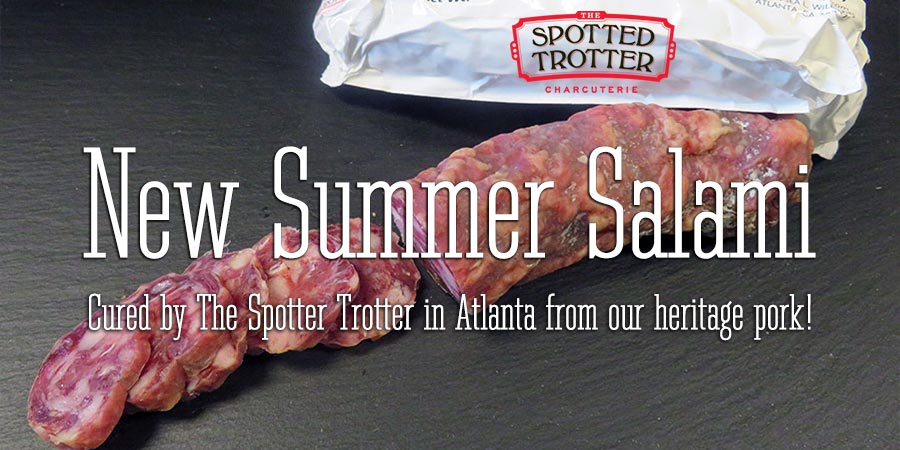 Whether you are a quick snack while fishing kind of person or a loaded charcuterie board type, we offer cured meats like our black pepper and sorghum salami, chorizo salami, or genoa salami, all cured by The Spotted Trotter in Atlanta.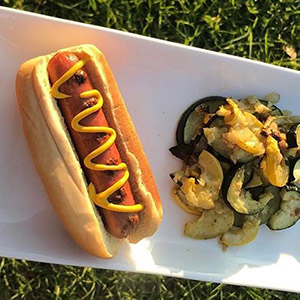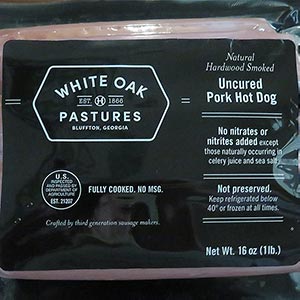 And if you can stomach a little cooking, for your summer cookout, we have quick-cooking items like applewood-smoked pork hot dogs, 100% Iberico pork bacon, and grassfed beef burger patties. If in between all your summer activities, you don't have time to make stock for braises or other recipes, we conveniently offer grassfed beef bone broth or pastured poultry bone broth, both made on our farm.
While we hope you are staying busy with fun activities this summer, we also want you to have enough time to slow down and eat good food. Our ready-to-eat products offer you the best of both worlds - convenience and eating responsibly. We're excited to offer a wide variety of ready-to-eat products for whatever kind of meal you're whipping up.