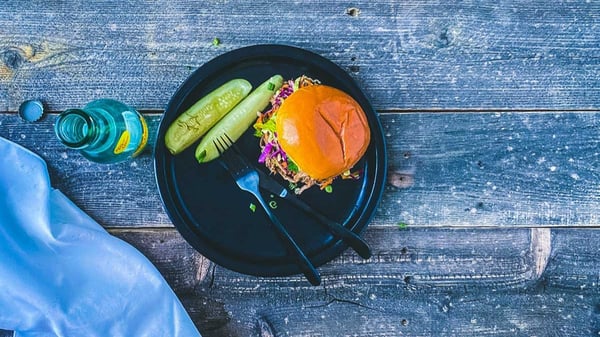 Pulled pork sliders are a guaranteed crowd favorite. Slow cook White Oak Pastures pastured pork for the kind of tender, juicy, and messy sliders that dreams are made of. Top with coleslaw or pickles, and watch them fly off the plate.
Ingredients:
1 White Oak Pastures Boston Butt (2.5 lbs)
1 large onion, chopped
1/4 cup apple cider vinegar
1/4 cup stock
1 tablespoon Worcestershire sauce
12-16 small slider buns

Method:
Rub White Oak Pastures Home-Made BBQ Rub all over pork shoulder.
Add onions, apple cider vinegar, stock, and Worcestershire sauce to bottom of slow cooker. Add seasoned pork on top.
Cook on low for until tender and falling apart, about 8 hours. Shred pork with two forks, removing any excess fat or grizzle. Save liquid, set aside.
Cook pork in slow cooker on low, adding back liquid as needed, for one more hour.
Serve pulled pork on slider buns, with coleslaw or pickles if desired.
Serves 10-12