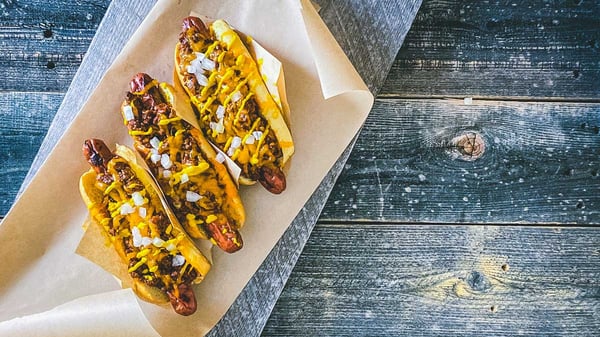 It's hard to turn down a chili cheese dog, especially when it's homemade with White Oak Pastures Natural Pastured Pork Hot Dogs. Easy to assemble, and you can finish in the oven for cheesy, gooey goodness.
Ingredients:
For the chili:
1 yellow onion, diced
Oil, for cooking
6 oz tomato paste
2 tablespoons Worcestershire sauce
1 tablespoon apple cider vinegar
1/2 teaspoon kosher salt
1/2 teaspoon ground black pepper
1/4 teaspoon cayenne pepper
2 cups broth
For the dogs:
8 hot dogs
8 hot dog buns
2 cups cheddar cheese, shredded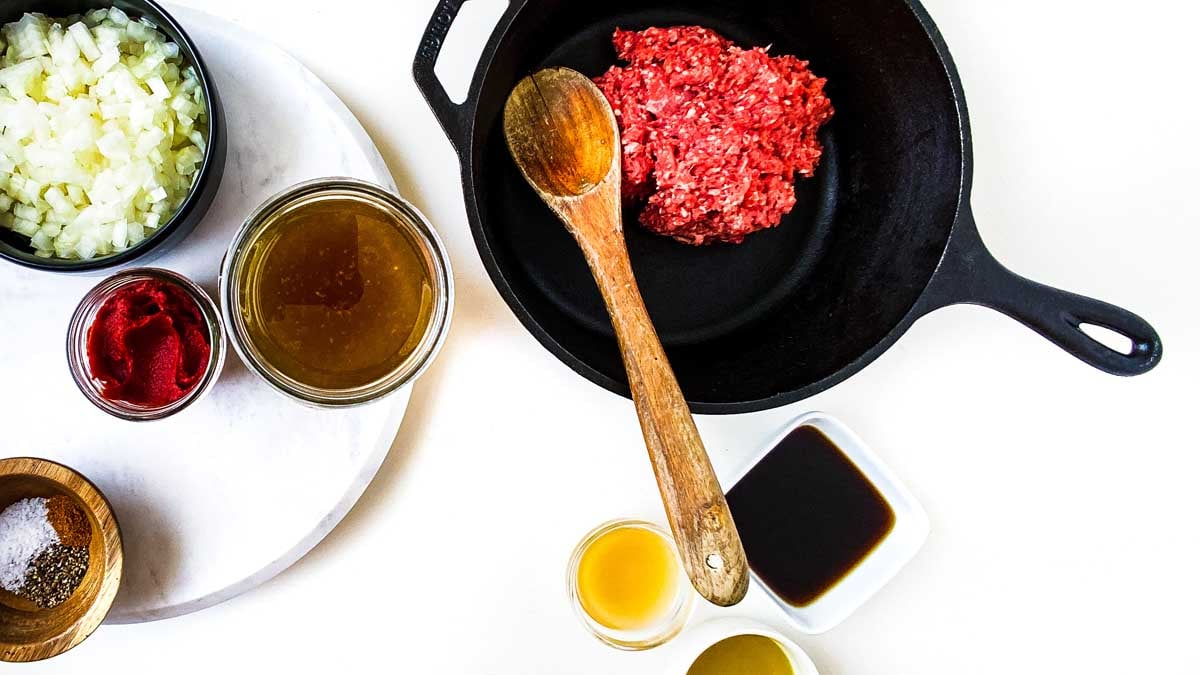 Method:
For the chili:
Heat oil over medium-high heat in deep pot.
Add onion; cook 3-4 minutes until sweating.
Add White Oak Pastures ground beef and cook until well-browned, about 8-10 minutes.
Add tomato paste, Worcestershire sauce, vinegar, salt, pepper, paprika, cumin, ginger, and cayenne, and stir together over. Break up any larger pieces of meat.
Add chicken stock; bring to a simmer.
Simmer over low heat, stirring occasionally, about 10-12 minutes.
For the chili cheese dogs:
Preheat oven to 350 degrees F.
Fill shallow pan with about 1 inch water, bring to a low simmer, boil hot dogs in shallow pan to warm through.
Drain water and return pan to medium heat, melting butter in skillet. Score the hot dog casings and add dogs to the pan. Pan fry until brown and crisp.
Place hot dug buns on baking sheet in single layer, place hot dogs in buns. Top with chili and cheddar cheese.
Cover, bake in oven until cheese has melted, about 14-16 minutes. Serve immediately.
Serves 8