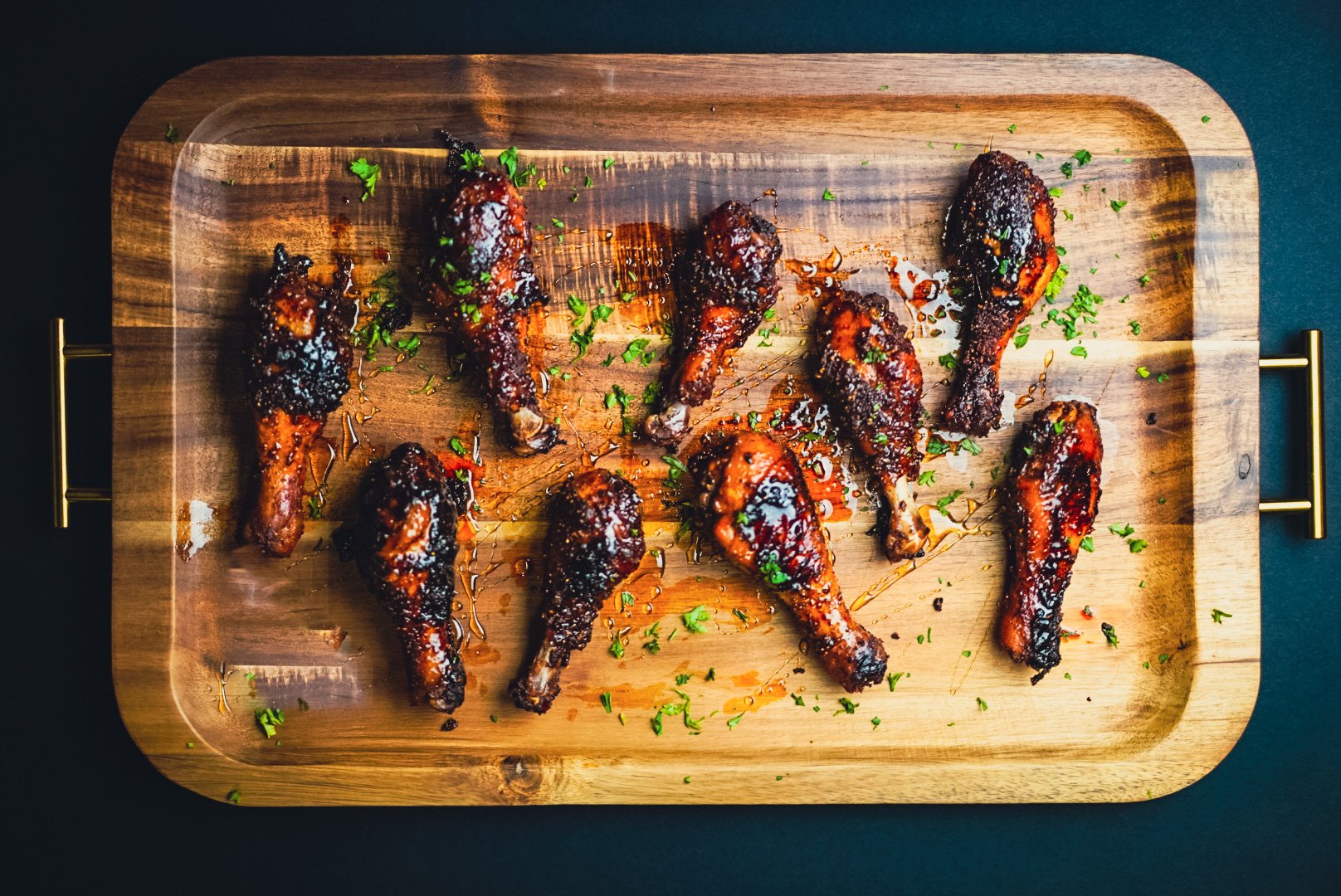 School is starting back up all over the country and that means once again, we might find ourselves scrambling at dinner time! These Pastured Chicken Legs can be easily managed in the oven or on the grill with minimal effort. For a nice, crispy skin, use a little oil on the outside of the drumsticks and leave uncovered for part of the cooking time. Keep an eye on the temperature, season them well, and you'll be in good shape!
We work hard to provide items that you can feel safe and comfortable giving to your family, which is why our chickens are now raised Corn and Soy Free. We believe that it tastes like we mean it, we hope that you feel the same way, too!
To prepare:
In a small saucepan, gently melt a few tablespoons of Grassfed Beef Tallow. This can be substituted with any oil that has a high smoke point.
In a bowl, pour the melted tallow or oil over Pastured Chicken Legs, making sure to coat them thoroughly.
Depending on the desired flavor profile, season generously with our home-made Red Eye or BBQ rub.
Once the drumsticks are seasoned...

Grill the drumsticks on medium heat (around 350 degrees) until the internal temp reaches 160 degrees. Cook covered or uncovered, depending on desired crispness.
Take them off the heat. It is important to let them rest on a plate for a few minutes, this gives time for all the moisture to redistribute itself within the meat.
Sprinkle with parsley or your favorite fresh herb. For a sweet and spicy kick; simmer honey, red pepper flakes, and apple cider vinegar together for a hot honey drizzle.
Serve with your favorite ranch and fresh celery sticks, enjoy!