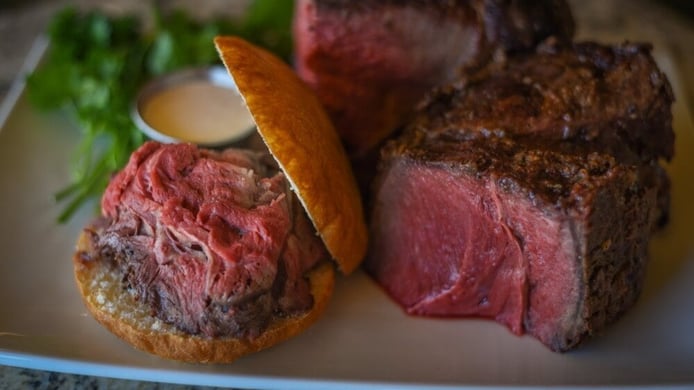 There isn't much better to make a quality sandwich with than a top notch roast beef. Roast it a day or two ahead, slice it hot or allow it to cool and slice as needed to make some mouth-wateringly delicious roast beef sandwiches!
Ingredients:
Directions:
Remove the chuck roast from the package and pat dry. Season well with the spice rub and salt and pepper. Allow to marinate for 4 hours or overnight so flavors can settle into roast.
Preheat oven to 475F. Roast on a baking sheet for about 15-20 minutes, until browned and starting to crisp on the outside (try not to peek in the oven, you'll want to keep it nice and hot).
After 15-20 minutes, reduce the oven temperature to 275F. Cook for approximately 30 minutes for a medium rare (middle of roast will be 145F)
Remove from the oven and let the roast rest, tented with foil, for 15-20 minutes.
Slice or store in fridge for slicing it the next day.
Slice your buns in half, top with lettuce, tomato, onion, mayo and mustard. Pile on the roast beef, top with provolone or Swiss cheese, and enjoy!