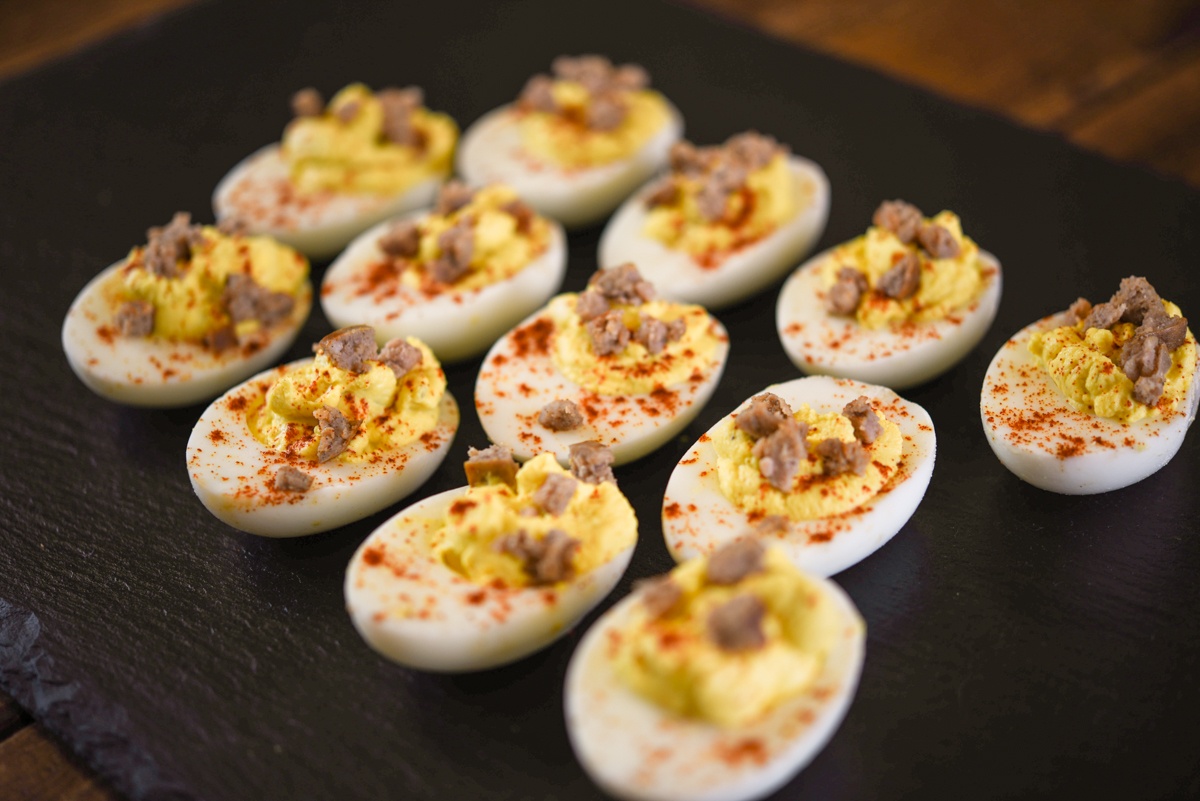 Deviled eggs are a southern favorite. We've created a unique twist using our pasture-raised eggs, pasture-raised pork sausage, and a local hot sauce we stock in our General Store.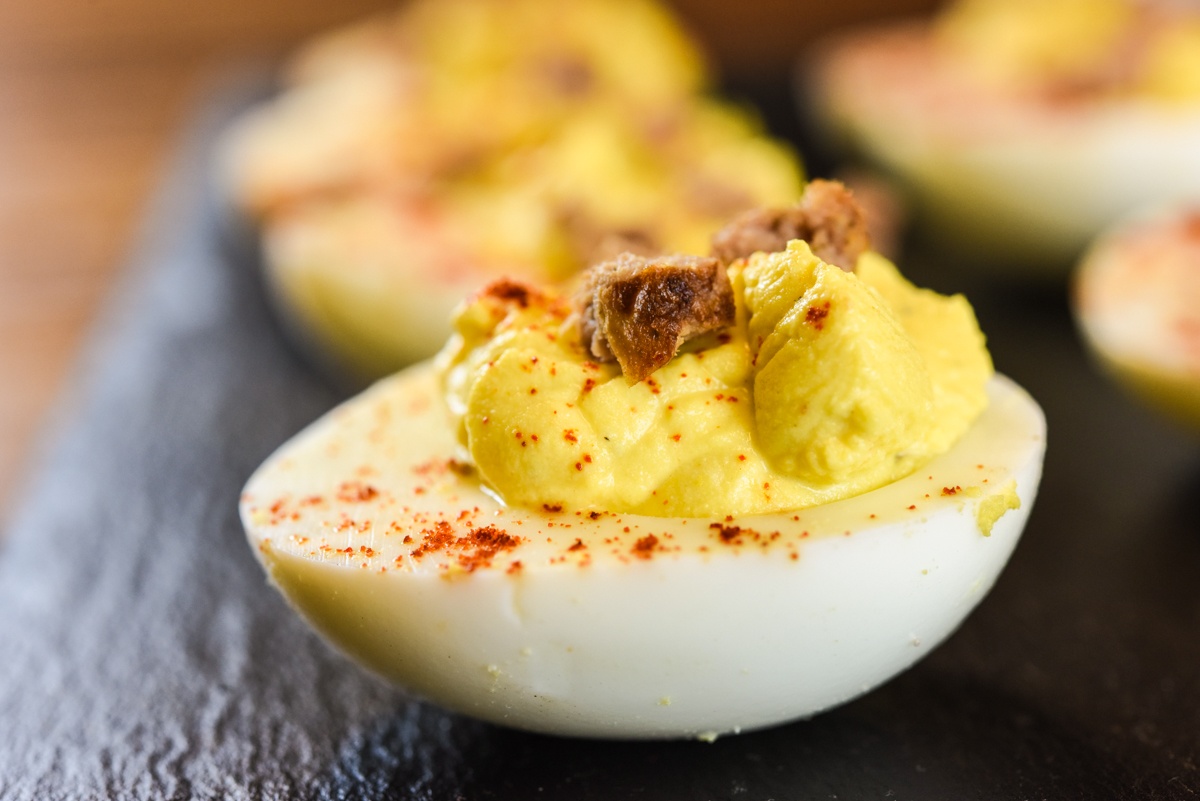 We LOVE Deviled eggs here at White Oak Pastures. Our pavilion staff have spoiled our 140 employees with deviled eggs as a lunch special, as well as made them for our Christmas party and other farm-to-table special catered events. Our Quality Control Manager, Chef Ban Stewart, recently developed a new spin on deviled eggs when we asked him for a recipe. Read on to learn about this delicious pasture-raised dish: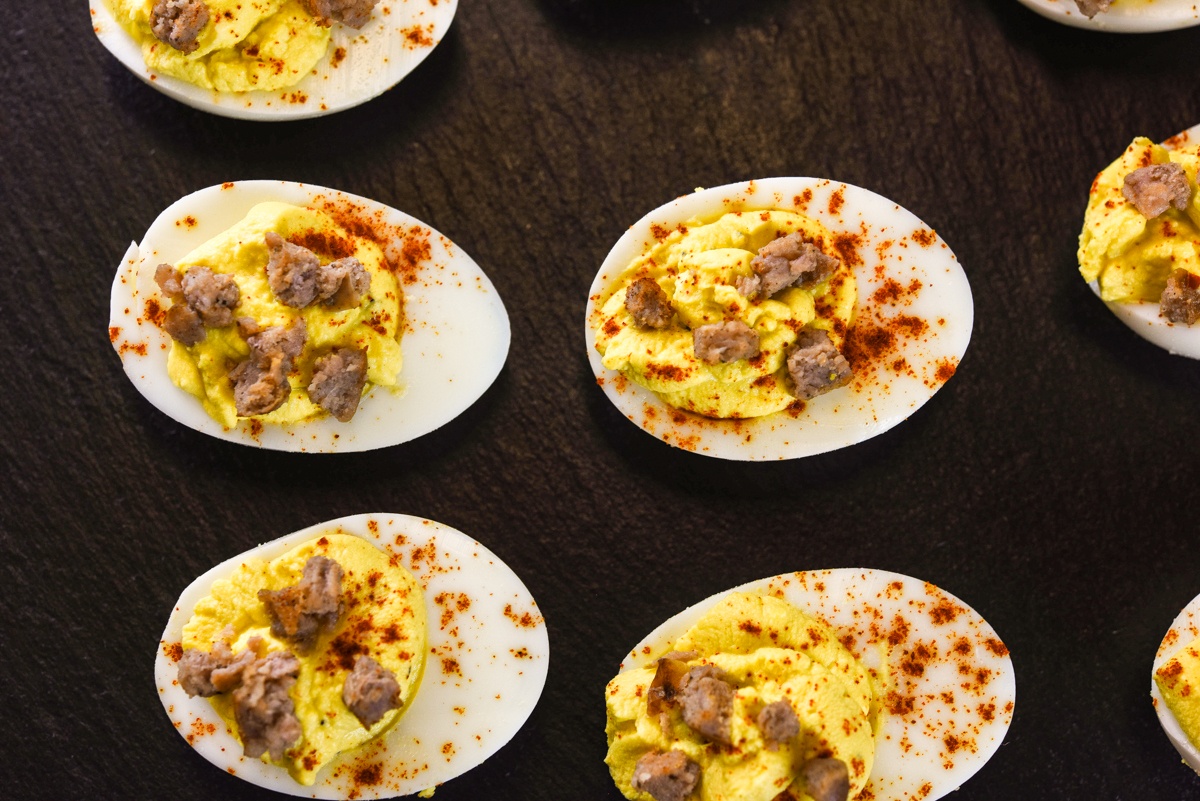 Cajun Deviled Eggs
Ingredients-
1 dozen White Oak Pastures' Pastured Chicken Eggs
1 link White Oak Pastures' Cajun Pork Sausage
1/2 cup mayonnaise
2 tsp. dijon mustard
2 tsp. lemon juice
1 tsp. pickle relish
1 tsp. Cayenne pepper
Salt, pepper
Paprika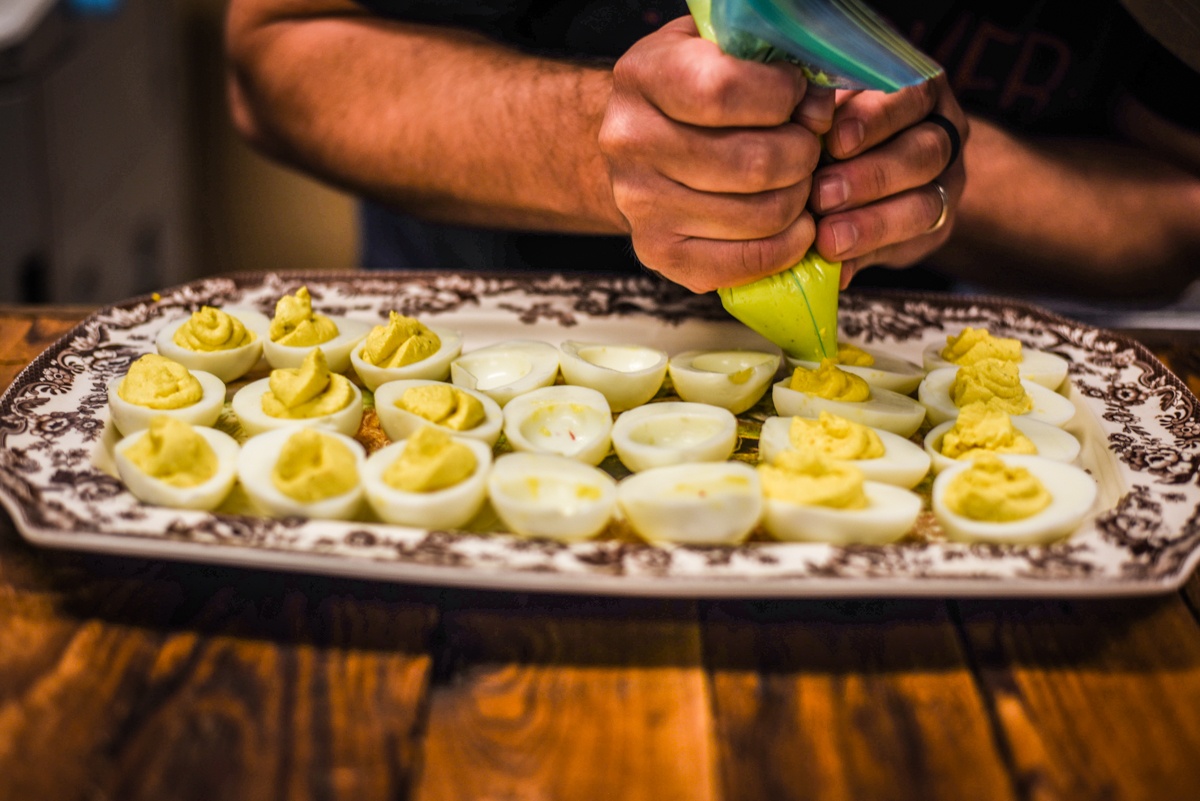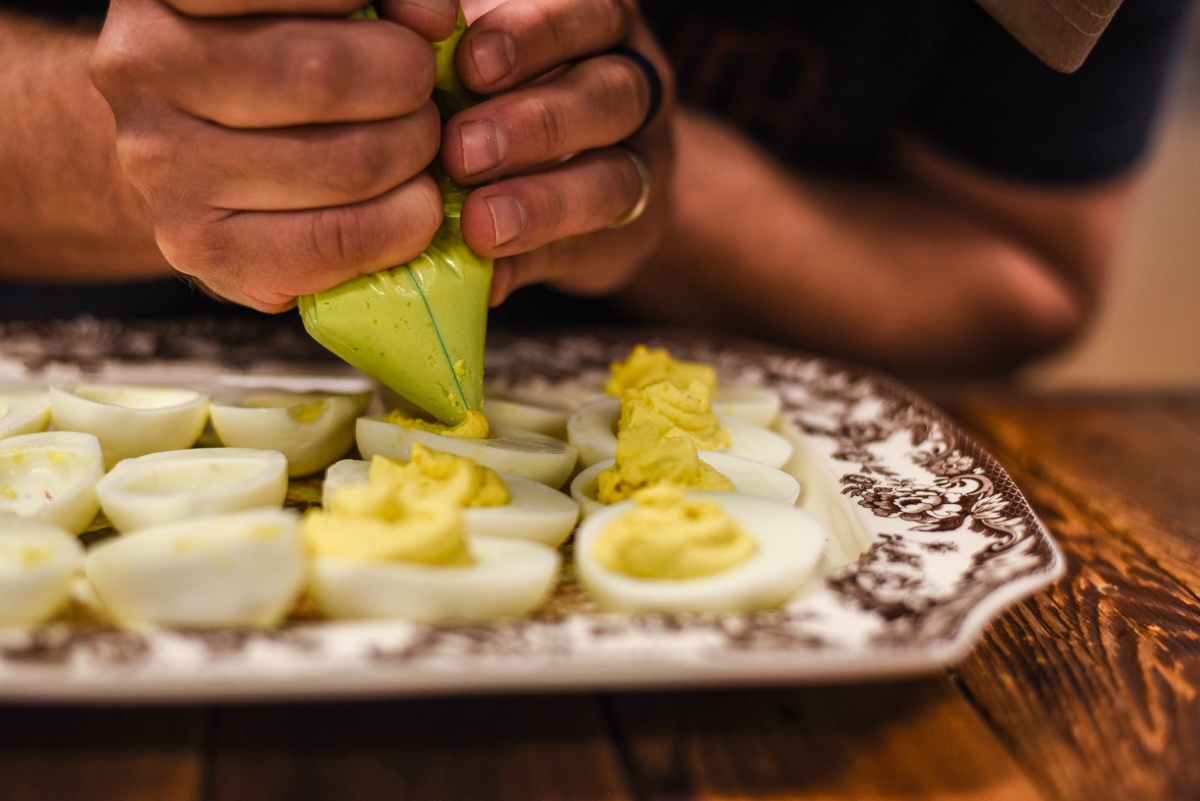 Directions- Place eggs in pot and cover with water, 2 inches above eggs.
Bring to a boil, cover pot, remove from heat, let sit for 10-15 min.
Cook your Cajun Pork Sausage Link until completely done, set aside to cool.
Drain water from pot, fill with cold water, let sit until eggs are cool enough to handle.
Peel away eggshells, cut eggs in half, lengthwise, and carefully remove the yolks.
Place yolks in a mixing bowl, lay the cut egg whites on a platter.
Add mustard, mayo, relish, lemon juice, and J&J's Habanero Sauce to the yolk mixture. Mix by hand or with a mixer until creamy and smooth. Salt and pepper to taste. Add extra mayonnaise for creamier consistency.
Cut sausage as fine as you can, preferably 1/4 inch cubes.
Place egg mixture in gallon zip top bag, cut corner off, carefully squeeze mixture into the egg white cups.
Top the eggs with the cut up sausage, 3-4 cubes.
Sprinkle with paprika.
Serve and enjoy!