This past weekend, White Oak Pastures was a sponsor for SHIFTCON, an annual conference for wellness influencers. We became involved through the American Grassfed Association, which facilitated a donation of White Oak Pastures grassfed beef brisket, pasture-raised duck, and pasture-raised chicken for three of the dinners for conference attendees (all 250).
After the conference, a select group of influencers traveled to southwest Georgia for a field trip to White Oak Pastures. This is where we got to see how these online personalities engage their audiences - they ask questions about everything!
The bloggers toured all 10 species of 100% pasture-raised animals, our Temple Grandin-designed abattoirs, and the cutting room. During lunch, we also sat through a sweet presentation from the White Oak Pastures beekeeper Luis, about how he cares for the bees that produce our Wildflower Honey.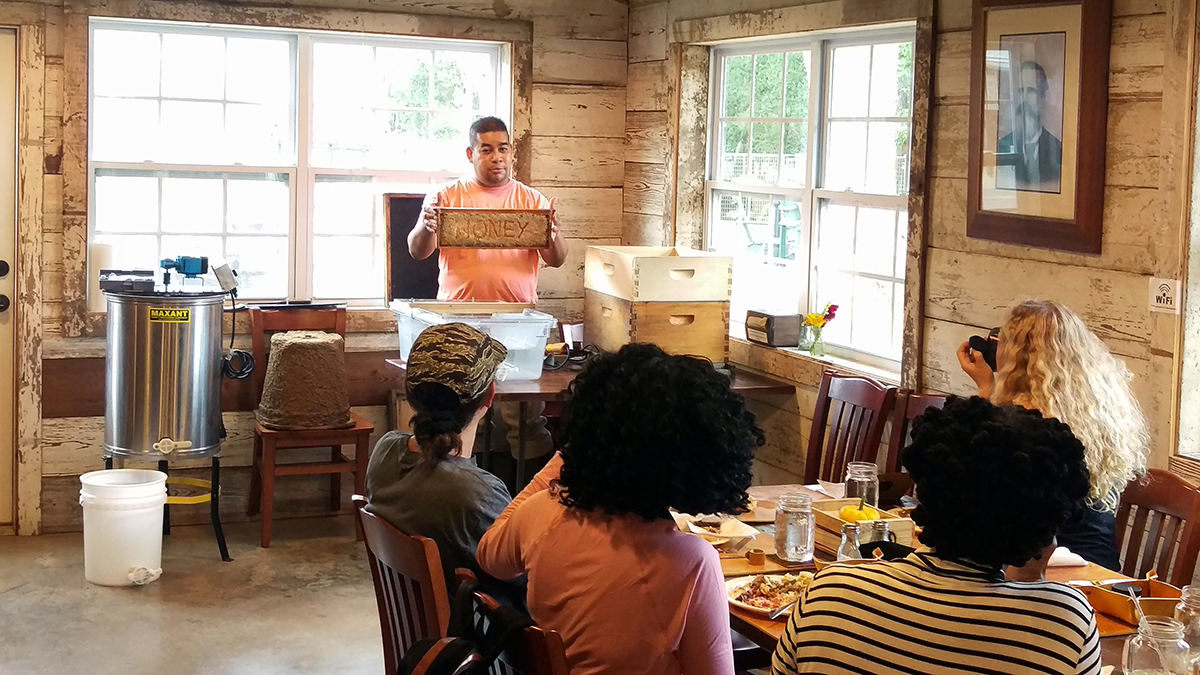 After a full day of tours and an evening dinner catered in our General Store, six influencers stayed the night in our cabins. While two brought their own home-on-wheels (follow them @simplholistic) To some, this was the highlight of the trip. "I love connecting with nature, so this experience has been ah-freaking-mazing," said J'Que Ellis, an Alabama-based blogger, TV producer, and NPR radio host. "I didn't even know it was going to be a digital detox, I came in my whole media influencer mode," she added.
When J'Que returned to her cabin, she didn't realize that there wasn't going to be WiFi. But when she tucked into her "surprisingly lush cabin bed" for the night, "I just put the phone away and actually turned it off," J'Que said. "At night, to actually have the time to think and absorb and really shut everything out - it's great." Last to join us at the breakfast table, she immediately joked, "it was also why I was late getting up."
If you are a blogger or social media influencer interested in sharing the White Oak Pastures story with your audience, please visit our Affiliate Program page to contact us for more information.