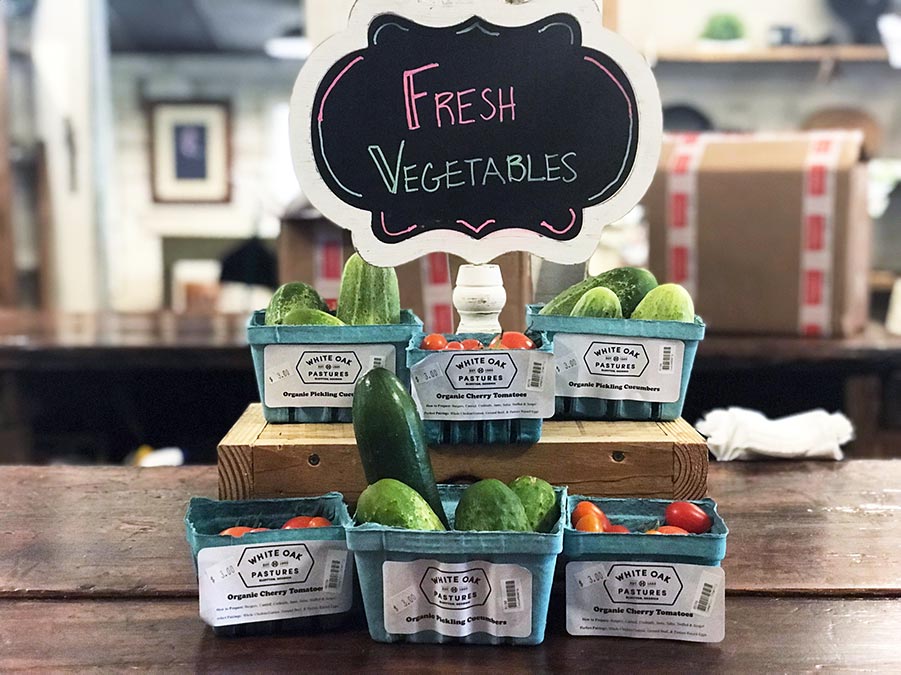 When you're firing up the grill for a Lamb-Bacon Burger, our Natural Pastured Pork Hot Dogs, or one of our classic Grassfed Beef Burgers, make sure to plan your sides for the cookout. Listen, we're proud of the way our meat products taste - but good, healthy vegetable side dishes make them taste even better.
To help get your creative vegetable juices flowing, we've put together a list of our top 6 vegetable side dishes for a healthy cookout. We hope it provides you with some inspiration - because nobody, not even us, wants to think too hard in the August heat.
What goes with hamburgers and hot dogs? Healthy side dishes, made with summer harvest fruits and vegetables.
At White Oak Pastures, livestock are part of our land management practices. Our regenerative approach has wide-ranging benefits, as shown in the recently released third-party study that confirms our farm sequesters more carbon in the soil than our cows emit during their lifetimes. We believe that holistically managing the relationship between the soil, livestock, and ourselves can regenerate the land - while providing delicious, nutritious animal products for our customers.
For all these reasons and more, we love cooking up White Oak Pastures meat products at a cookout. But while we'll continue to speak about why our livestock benefit our land, we also want to remind the world that we are also fierce veggie-lovers - especially when they come from our Certified Organic Vegetable Garden. The delicious veggies from our garden shouldn't be sitting on the sidelines during a summer cookout.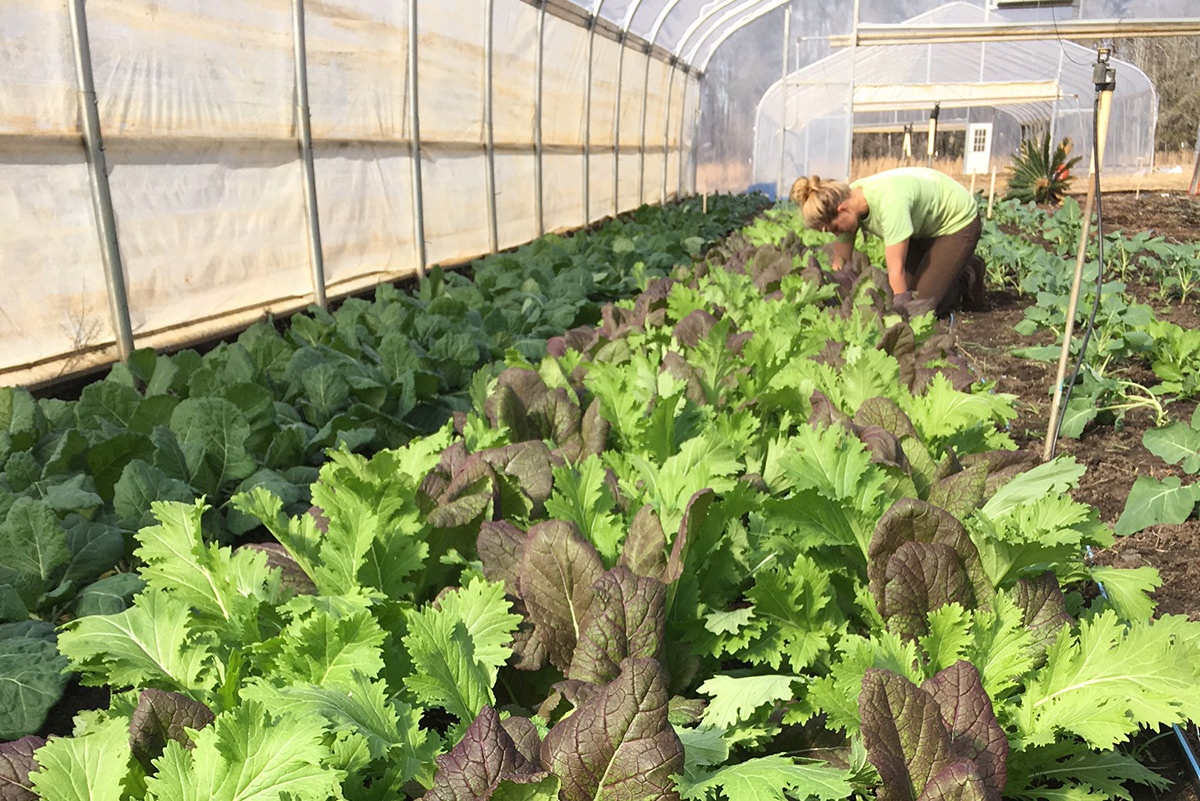 Can't decide what to bring to a cookout? Check out our suggestions for healthy side dishes for burgers:

1. Honey-Buttered Grilled Corn (Food & Wine)


Honey, butter, a bit of cayenne, grilled corn - the ultimate summer cookout side.

2. Asian Cabbage Slaw (White Oak Pastures Original Recipe!)


Our original recipe was developed with our Certified Organic Garden Cabbage.

3. Pickle Relish


You don't always need a recipe! Try chopping up some Doux South Pickles to serve with hot dogs or any grilled vegetables.

4. Old School Squash Casserole (Southern Living)


Perfect recipe that's easy to pop in the oven while you're busy at the grill. Also a great use for our Organic Frozen Cut Squash!

5. Grilled Kale and Peach Salad (Garden & Gun)


Fresh lacinato or curly Kale works best with this spin on a classic salad.

6. Stewed Collard Greens (Taste of Home)


Of course, don't listen to our recipe suggestion if you know how your grandma did it, but we think our Collard Greens taste amazing no matter what recipe you use.

Summer is a time for relaxed grill outs, easy meals, and plenty of sweet fruits and cold treats. But from your friends at White Oak Pastures, a gentle reminder: don't forget to eat your vegetables, too!