Food Network Chopped! Champion and Grand Champion on the National Barbecue Circuit Chef Phillip Dell breaks down the best grills and smokers to buy in 2020. This year, Chef Dell will compete against the world's greatest pitmasters using White Oak Pastures' Pasture-Raised Pork Baby Back Ribs at the 43rd Memphis In May World Championship Barbecue Cooking Contest May 13-16 in Memphis, Tennessee.

#1 Weber Charcoal Grill
The undisputed king of backyard grilling is still the Original Weber Kettle charcoal grill. You can pick one up at any hardware store and most supermarkets. There isn't a neighborhood in America that doesn't have at least a few of these beauties. The Weber Summit Charcoal Grill Series is their high-end version of a kamado with all the bells and whistles. For a beginner, The Smokey Mountain Cooker Series is the best bullet smoker on the market. The Virtual Weber Bullet website is a fantastic forum that is loaded with information for beginners and experts alike.
---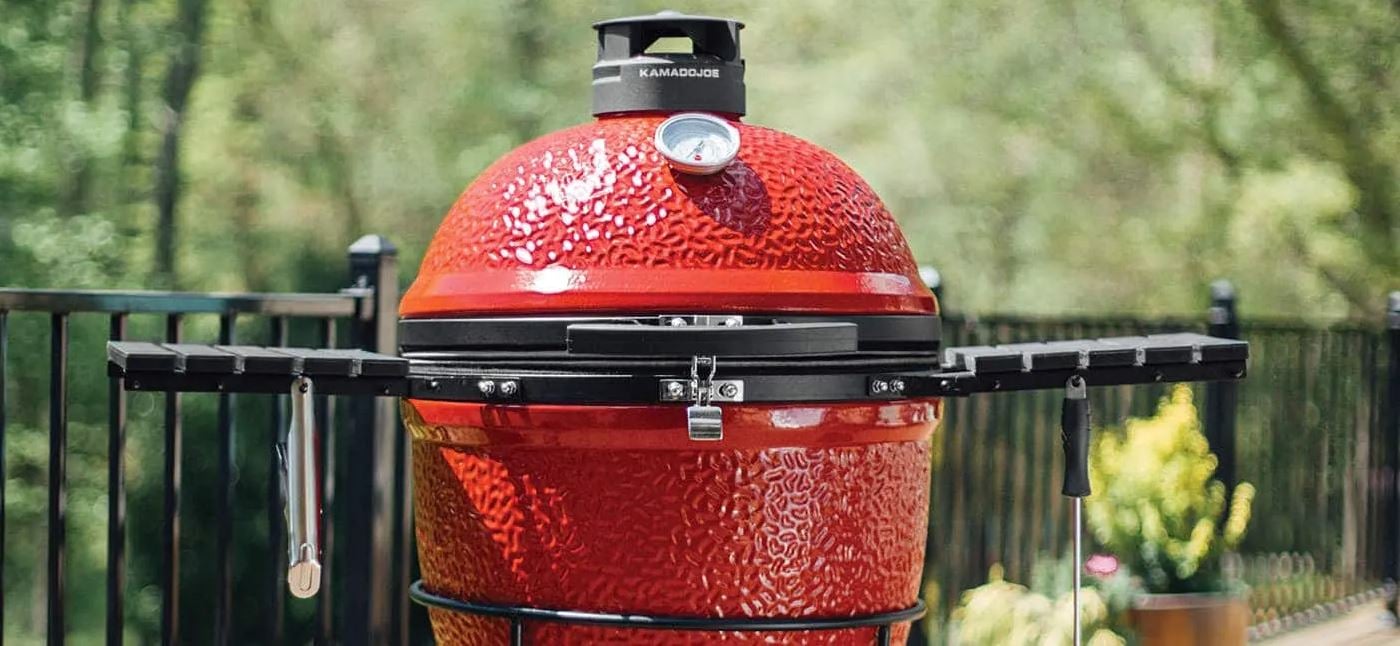 #2 Kamado
Kamado is the word for a Japanese ceramic charcoal grill. They have many uses such as smoking, baking, roasting, and grilling. The most popular retail model would have to be the Big Green Egg. In fact, it is so popular it has somewhat of a cult following. A really solid alternative would be the Kamado Joe (pictured). If money is no object and you love to show off your prized possessions, Komodo Kamado is the Rolls Royce and will set you back similarly.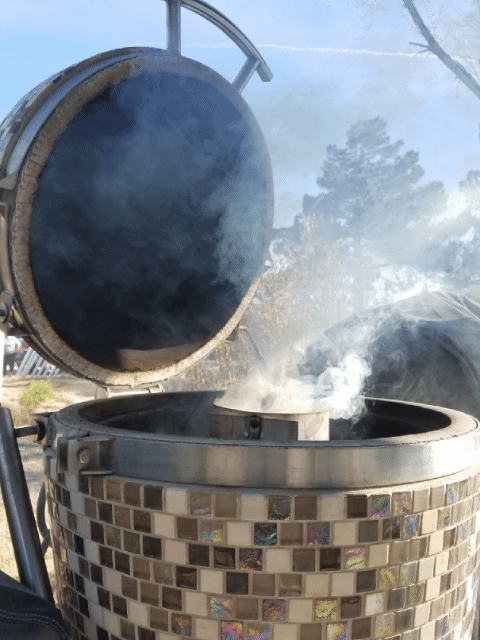 ---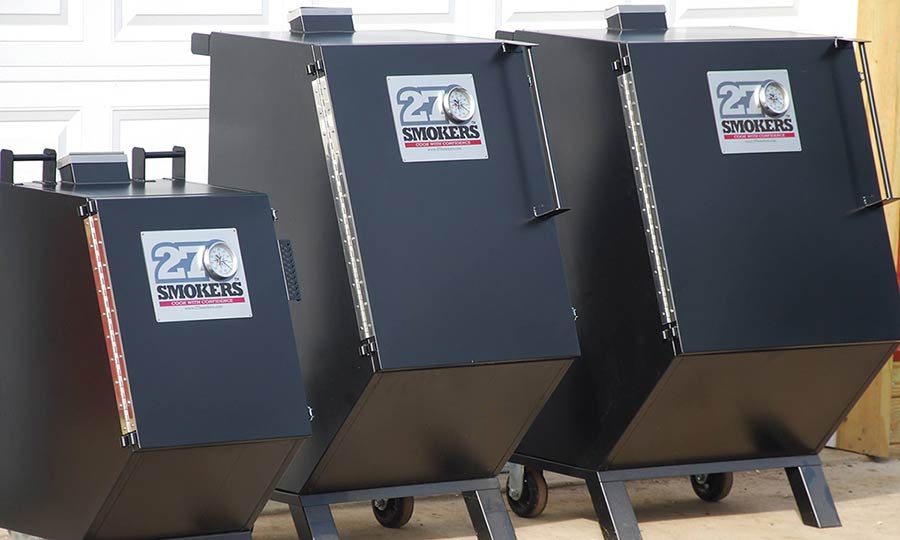 #3 270 Smokers
The 270 Smoker is a vertical cabinet convection charcoal smoker that ranges from backyard to competition and even professional size. This smoker can also act as an oven and I've baked cinnamon rolls, apple strudel, whole pies, and even dinner rolls in it! Recently I received 1st Place in Chicken and Ribs at the Brew n' Que in Norco, CA using this cooker.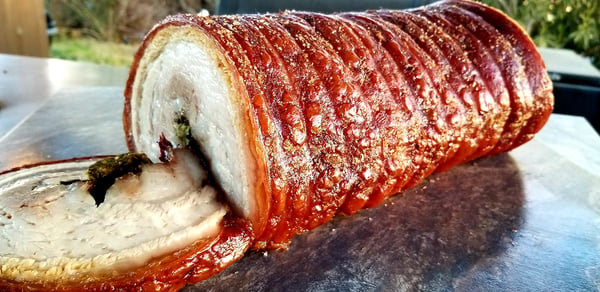 Incredibly crispy cracklins surround this Skin-On Pork Belly from White Oak Pastures. It was smoked using a 270 Smoker and you can find the full step-by-step recipe on Chef Phillip Dell's website!
---

#4 Yoder Smokers
In my opinion, Yoder Smokers' YS-1500 and the backyard version the YS-640 (pictured) are the pellet smokers that provide the most flavor, second only to the offset-style smokers below. When it comes to pellet cookers, a lot of people think using a pellet cooker is cheating, or is crutch to mastering the art of fire management. The truth is not everybody has the time to stand behind a pit and monitor it 24/7. These smokers will give you results that your guests will talk about for years.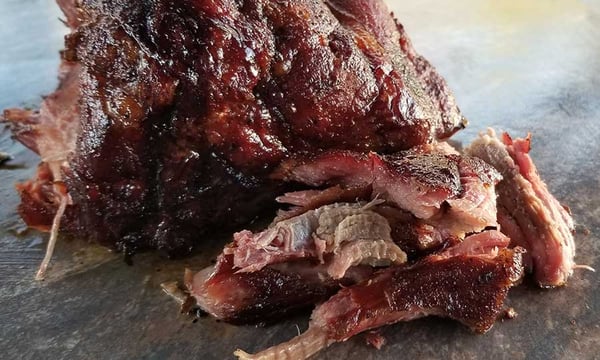 Succulent White Oak Pastures Boston Butt Pork Roast made in a Yoder Smoker.
---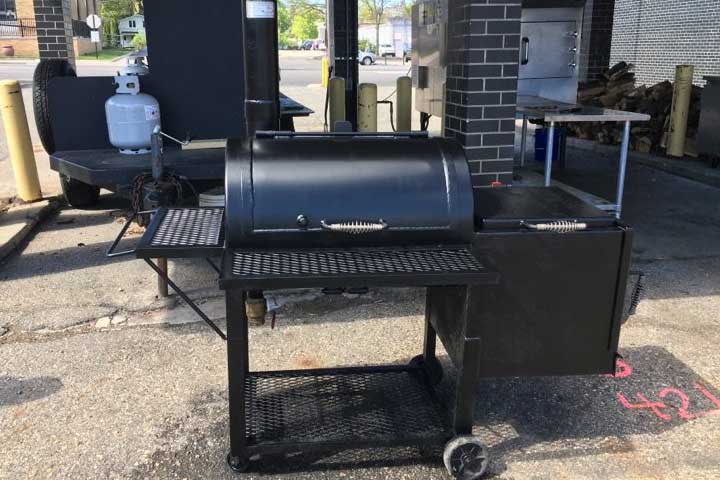 #5 'Texas-style' Offset Smoker
Offset smokers are what you think of when you think Texas barbeque. There are 2 kinds, direct and reverse flow. Lang BBQ Smokers and Shirley Fabrication make great reverse flow pits. Klose BBQ Pits (pictured) will turn anything into any size smoker. This man will not rest until he has a smoker on the space station! Thanks to celebrity pitmasters like Aaron Franklin, the style of Texas BBQ is closely tied to these rustic "stick burners." Sonny Moberg deserves special mention as the king of direct flow smokers. He's known for creating smokers with the perfect wind tunnel effect that you have to see to believe on his many Facebook videos.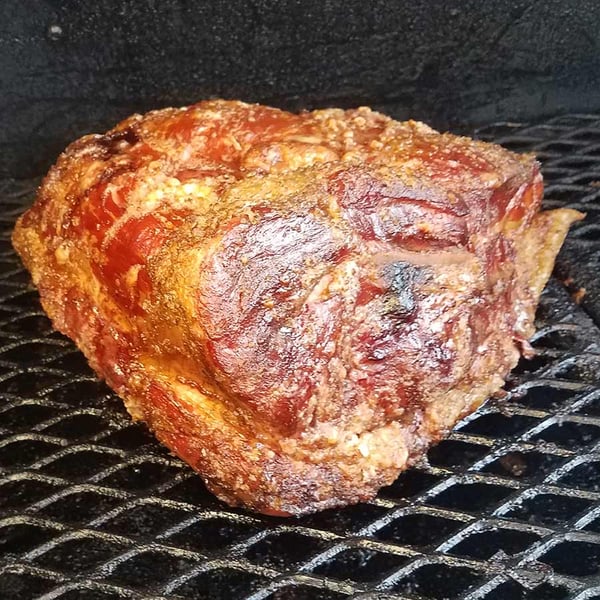 White Oak Pastures Picnic Pork Shoulder Roast in a Texas-style offset smoker.
So as the embers fade away, i just want to say that there are a plethora of grills and smokers out there, maybe even fabricated by your neighbor, that can cook amazing barbecue. These are just a few of my favorites going into 2020. Do you have a favorite charcoal grill, bullet, kamado, cabinet smoker, Texas-style offset, or pellet smoker? Let us know in the comments below why you love it so much!
---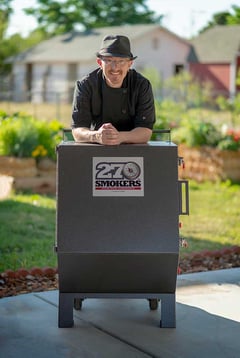 Chef Phillip Dell is a Food Network Chopped! Champion, 3-time Grand Champion on the National Barbecue Circuit, and a 3-time World Champion Powerlifter. As if that wasn't enough, Chef Dell has been named National Educator of Excellence by the National Restaurant Association, and endorsed by the American Heart Association for his work co-developing Teens Cook with Heart.
Keep up with him on his website chefphillipdell.com.