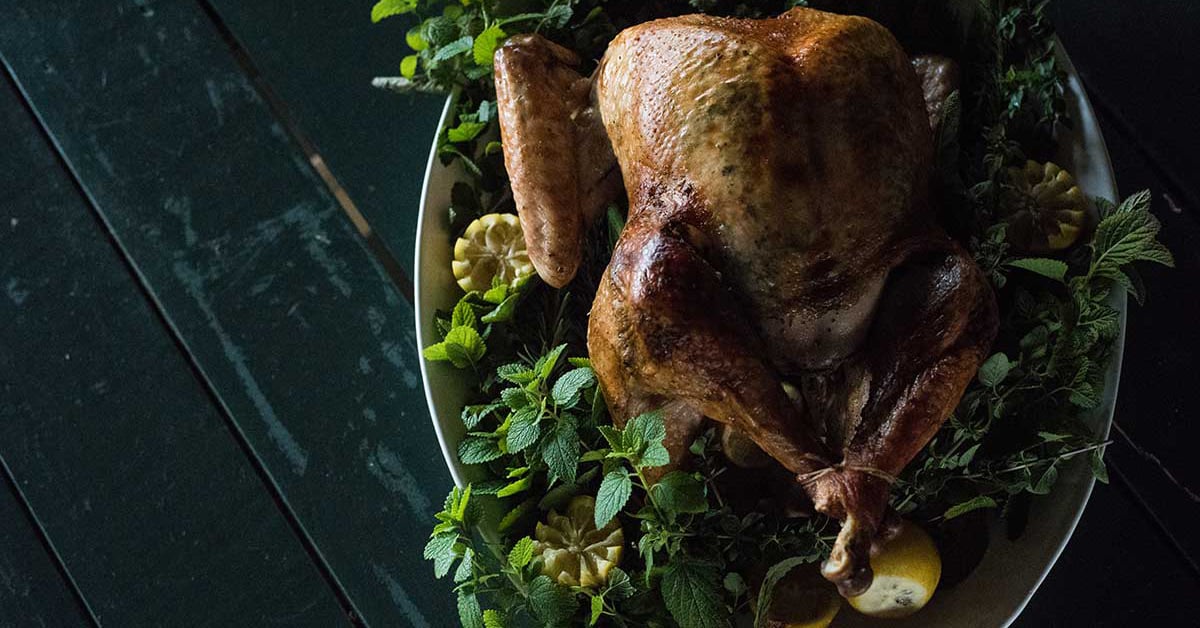 UPDATED FOR THANKSGIVING 2019! ORIGINALLY PUBLISHED ON NOV 10, 2016 8:14:00 AM
We are grateful for the opportunity to provide you and your loved ones with a delicious pastured turkey for this special time of the year. Cooking a whole pasture-raised bird can be intimidating, and we want you to feel well-prepared to cook our turkeys this holiday season.
Our turkeys are athletes. They spend their entire lives roaming our lush pastures, hunting, pecking, scratching, and dustbathing as nature intended. Because of their diet and exercise, our birds are lean animals. When cooking them, keep in mind they have less fat than commodity turkeys. We have found that cooking with a wet, slow heat yields a more tender turkey dish.
Check out our recipe and tips to cook the perfect pastured turkey for...