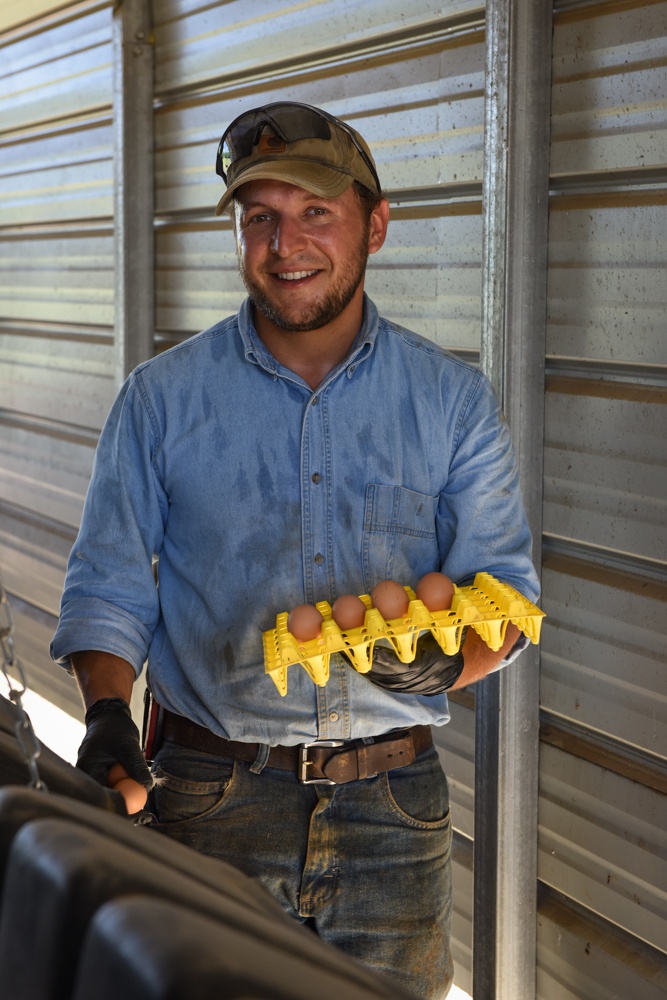 "I'd still be doing the same thing if I was the only person on earth", says Graham Phillips, our Egg Production Manager, about his choice to be a farmer. "A lot of my interests come back to farming for the environment and farming for flavor. I see the two as being fundamentally intertwined- you don't get a quality product by not supporting the environment".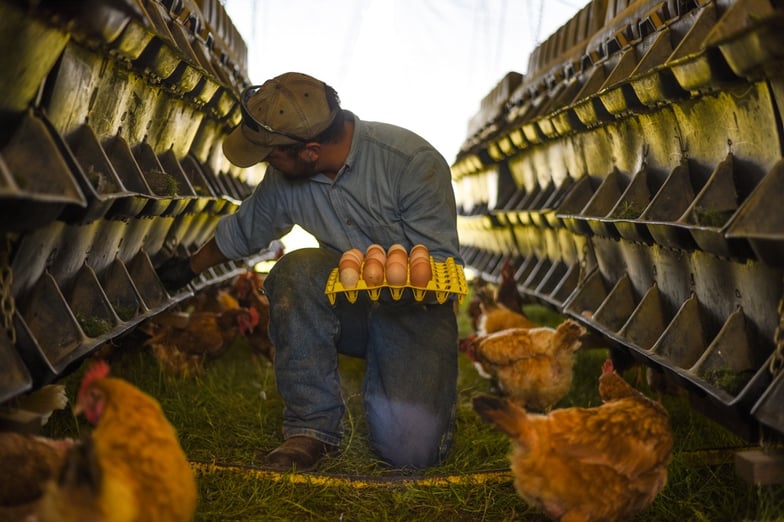 Graham focuses on our 5,000 laying hens, egg production, and training the poultry livestock guardian dogs. "Will brought me on as the Egg Production Manager and also has aspirations for me to help with Savory holistic management on the farm", Graham explains.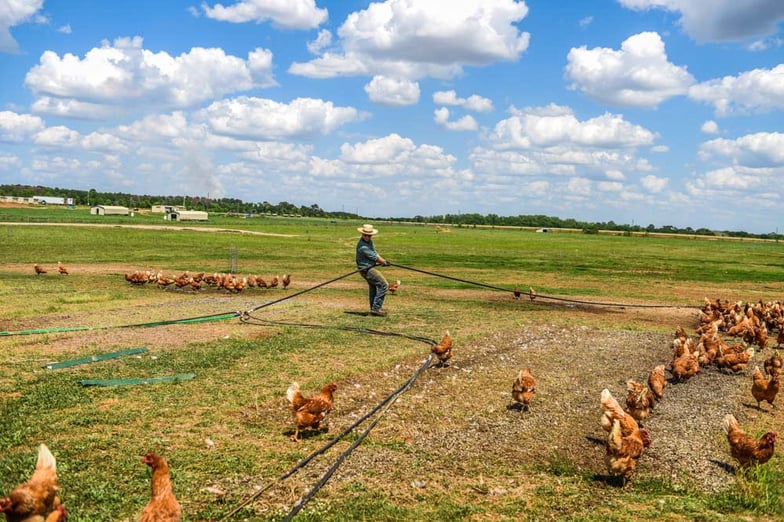 How did you get into farming?
"I got into farming from two points -my interest in food and being outside and working with my hands. Environmental ethics of food production is more central to me, and with, that animal welfare. I went to school for Environmental Science. Agriculture philosophy has developed and expanded exponentially and definitely become more in line with where I come from. After school, I went on a cross country trip and came to White Oak Pastures for about a month. My family in North Carolina are all row crop conventional farmers. I was always interested in doing farming but I didn't want to do exactly what they did. I moved to California and worked on a multispecies pasture based farm. There I was able to tie together my interest in environmental protection and good food and a lifestyle that I like. Most of my farming background is as a grazer and managing grazing animals. I see poultry as an extension of that land management program. Having large and small grazing animals and having poultry forage behind them- is interesting to me how that works and is supportive of the pasture ecology".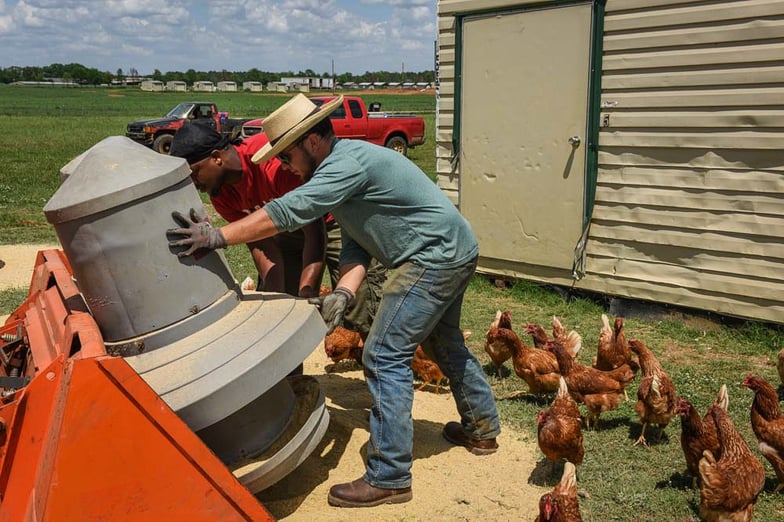 What is the most satisfying part of your job?
"It's satisfying to see small changes I've made make an economic and animal welfare impact. For example, seeing less feed waste because of redesigning the feeders and putting them on sleighs. Also training our current guard dogs. For example, getting Mozart to stay with the laying hens. This dog is great. I gave this dog a better quality of life by providing him the opportunity for him to express his natural instincts".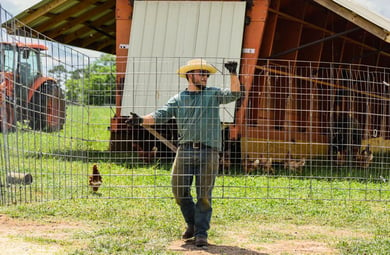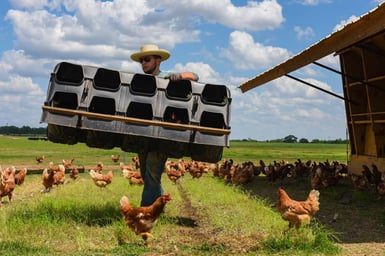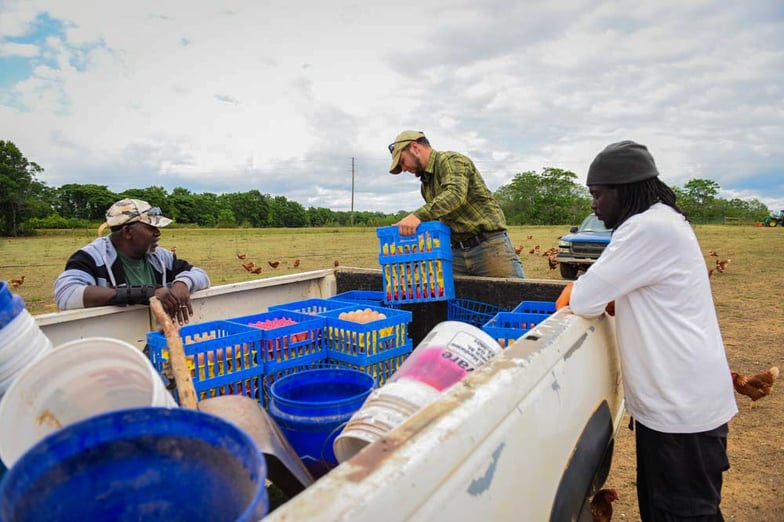 If you could trade roles with someone on the farm for a day, who would it be and why?
"Diana. Just to be in that AC. No really, Darren. I really enjoy working with small ruminants and see them as a good tool for land management".
What's the best, and worst, part of living in Bluffton, GA?
"Best part is being able to meet all the different characters that come to the farm. Also living in a rural area I hadn't lived in before. The worst part is probably the same things".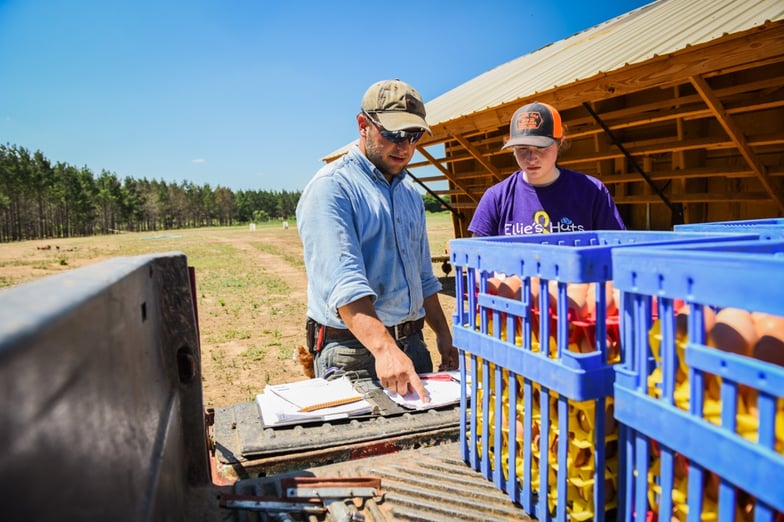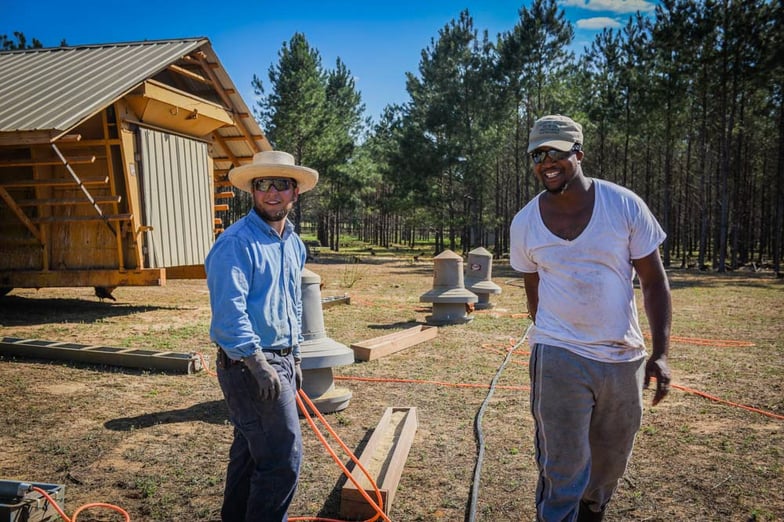 What is your favorite meal to cook at home (with White Oak Pastures products)?
"Grilled rare duck breast with a sunnyside goose egg on top".
What's your favorite daily chore?
"Favorite chore- taking care of the guardian pups".
What's your favorite hobby outside of work?
"I have really enjoyed going down to the Florida coast and getting oysters and seafood".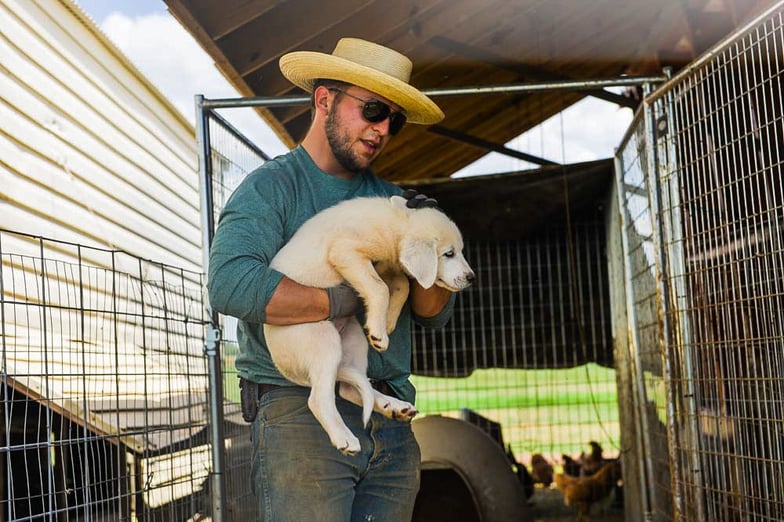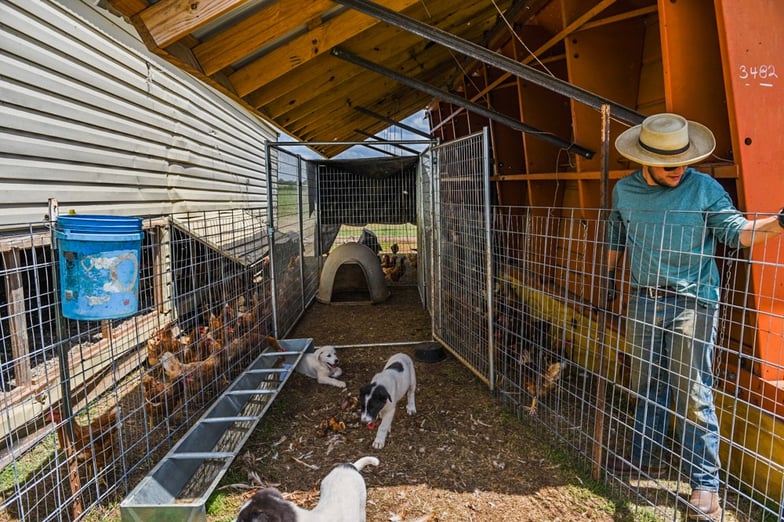 What are you looking forward to with your position?
"One thing I'm really looking forward to is training the pups to be guardians for poultry. We need to show them that eagles are a threat. Barking at the eagles is one way to do this. It should be interesting.
Something I'm really interested in doing with the laying hens is being able to consistently produce a product that we're happy with. Also farming for flavor. Many more chefs are becoming involved in farming, along the lines of Chef Dan Barber's role at Blue Hill Restaurant at Stone Barns. I am interested in feeding to change the flavor profile of eggs- farming for flavor.
Also not outsourcing all of our inputs- utilizing the local environment and local economy for our inputs is something I would like to see us work towards".