White Oak Pastures embraces environmental regeneration that is ethical, economical, efficient, and beneficial. Our zero-waste philosophy encourages us to redesign life cycles for various uses. The goal is to keep as many valuable nutrients on our farm. Interestingly enough, we have incorporated zero-waste agricultural fashion and our customers are loving it!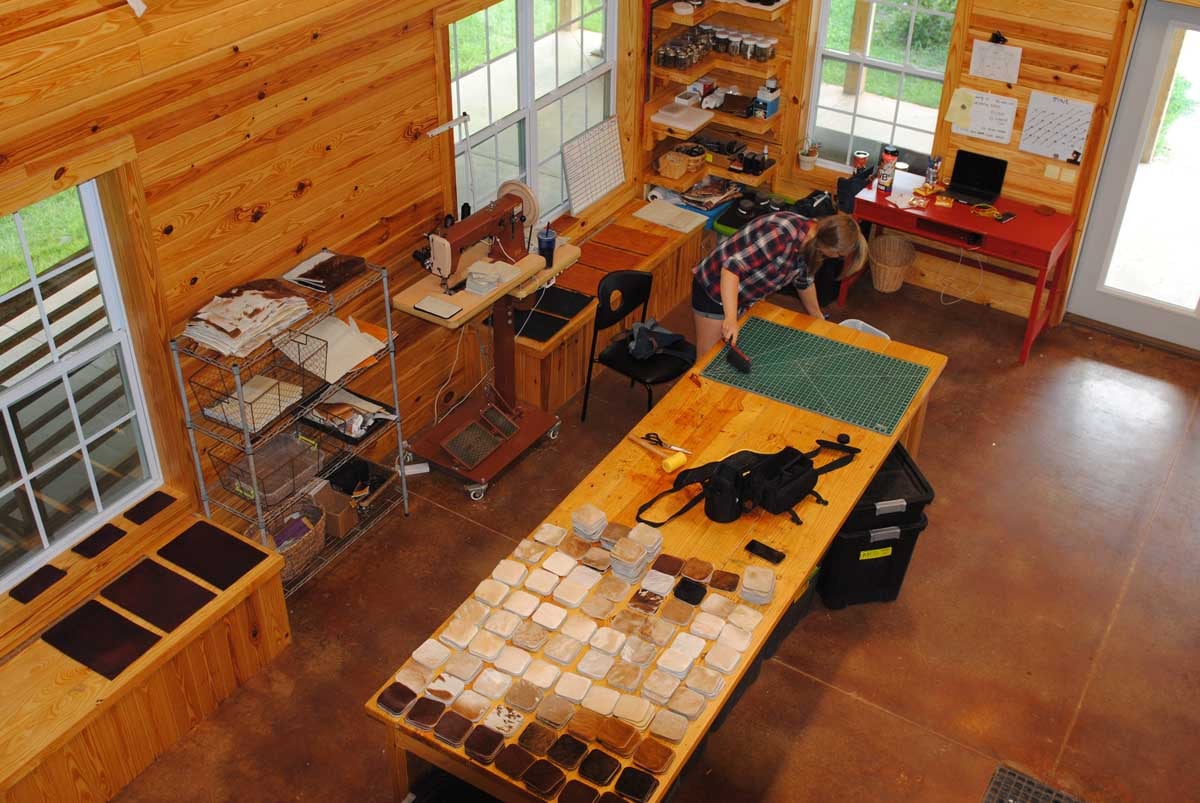 Where can you buy a leather wallet you are certain has been made by hand on the same farm the animal was raised and butchered? That was difficult, if not impossible, to do until about three years ago. Cattle have been raised on this farm for over 150 years, and meat butchered here for over a decade. But, hides were something we simply weren't quite ready to tackle. In 2015, White Oak Pastures searched for a tannery close to home whose crafters could suggest techniques to make the most of our hides and create new products for our devoted customers. We quickly realized this wasn't an easy task. Thankfully, we found Sebring Tannery, a third-generation tannery seven hours south of our farm in Bluffton, Georgia.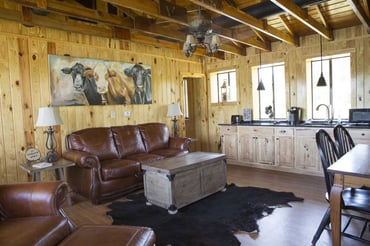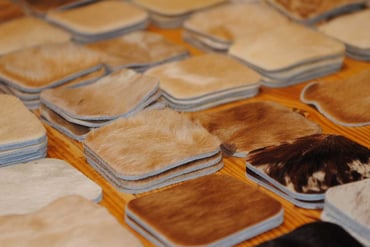 We began saving a handful of our cowhides for the Sebring staff to tan and return to the farm as finished leather and rugs. Our customers were fascinated by the authenticity of the whole process. The following year, we doubled the number of hides for them to tan and have increased our growth each year. Utilizing our hides in this way makes them incredibly exclusive because it's a bona fide, full-circle, zero-waste, start-to-finish product. Our customers embrace the story that comes along with our products, and our leather goods have some of the best! Cattle grazing in the pasture, taken to the abattoir, meat being consumed by conscious consumers, hides delivered to the tannery, returned to the farm, then hand-crafted into a clutch, tote, wallet, etc., is such an uncommon, yet logical, story. Our leather department was created to keep our hides on the farm and further our vertically integrated production system. But because of all the hard work and ingenuity of our craftswomen, unequaled products that people love and appreciate are continually created.