It's always fascinating how things "come to pass," as they say. The greatest success stories are usually centered around someone stumbling upon an idea while participating in something they love, creating something they love or sharing what they love with others. Such is the case with the makers of J&J's Private Reserve Habanero Sauce, Jerry and Susan Pece. When buying out their original business partner and becoming a family-owned business, they named their company using the nicknames of their two daughters, Allison and Kate. "Al and Kate" became Alan Cate Industries, LLC.
Working on TV commercials in Mexico in the mid-1990s, Jerry received habanero peppers from the chef that catered for the crew. Jerry liked the peppers and saved the seeds, as you could not get those peppers in the United States at the time. Jerry and his neighbor planted the seeds and harvested more peppers than they could consume.They both went about the task of pairing the pureed habanero peppers with different ingredients, including fruit and vegetable juices. Carrots are an emulsifier, which means they soaked up all the oils from the peppers, onions, and garlic for a unique blend of flavor.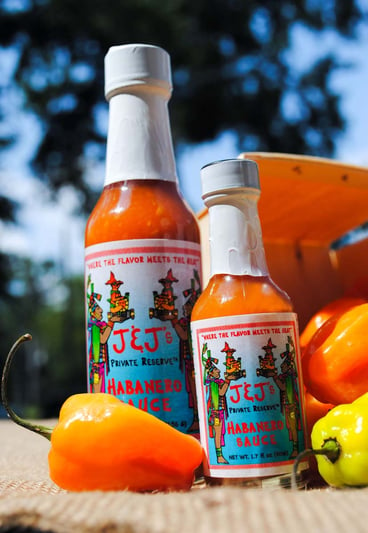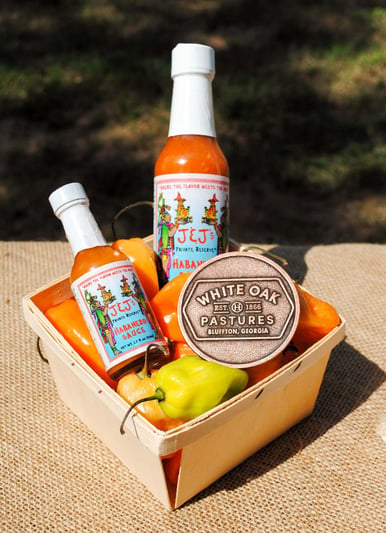 Jerry took jars of the sauce to the set as Christmas gifts for the cast and crew. That led to an entire weekend in a food-styling kitchen making 250 jars of the sauce! This convinced Jerry to find a bottle distributor and ask if they were willing to "help out a couple of novice pepper heads." That is when the formation of the company began, the legal requirements were put in place, the product was named, and they were off to market!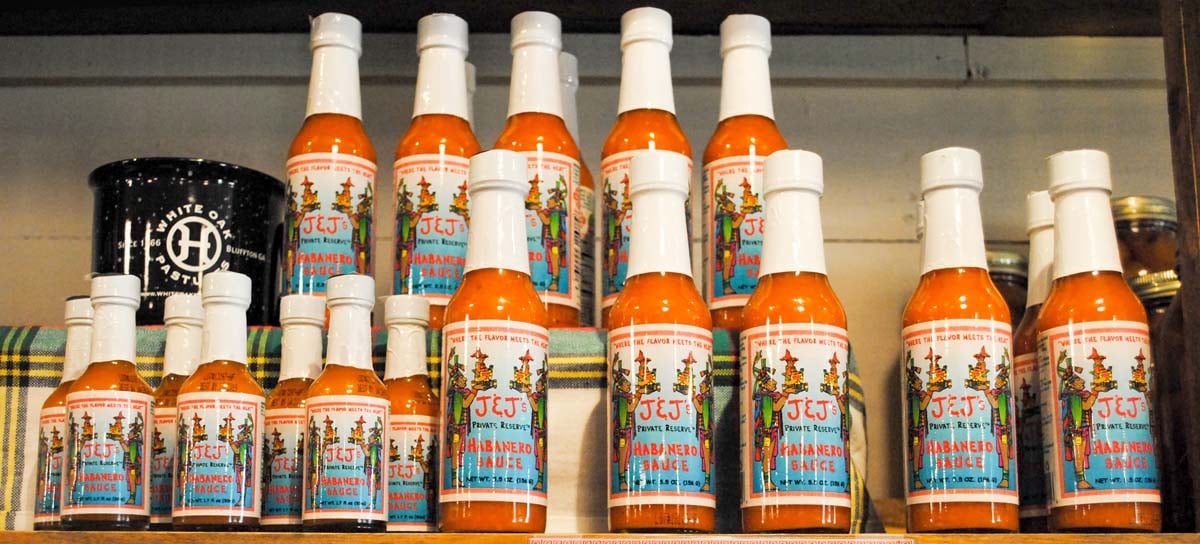 Few companies have the bragging rights of their initial customer base being cast and crew members on motion picture sets. Add distributors and internet mail order, and you have a booming business that ships sauces throughout the United States and to our family-owned General Store at White Oak Pastures as well. Offering J&J's Private Reserve Habanero Sauce that is a Non-GMO, all-natural sauce that grew from the seeds of a few habanero peppers gives our General Store bragging rights as well!