Graham Phillips first came to White Oak Pastures as an intern with the World Wide Opportunities On Organic Farms. He returned in 2017 to management as our Egg Production Manager. His role evolved into a grazier position and from there he became our Regenerative Land Manager. Graham is also the White Oak Pastures Savory Institute Environmental Outcome Verification Hub Verifier and is working to build our Livestock Guardian Dog program.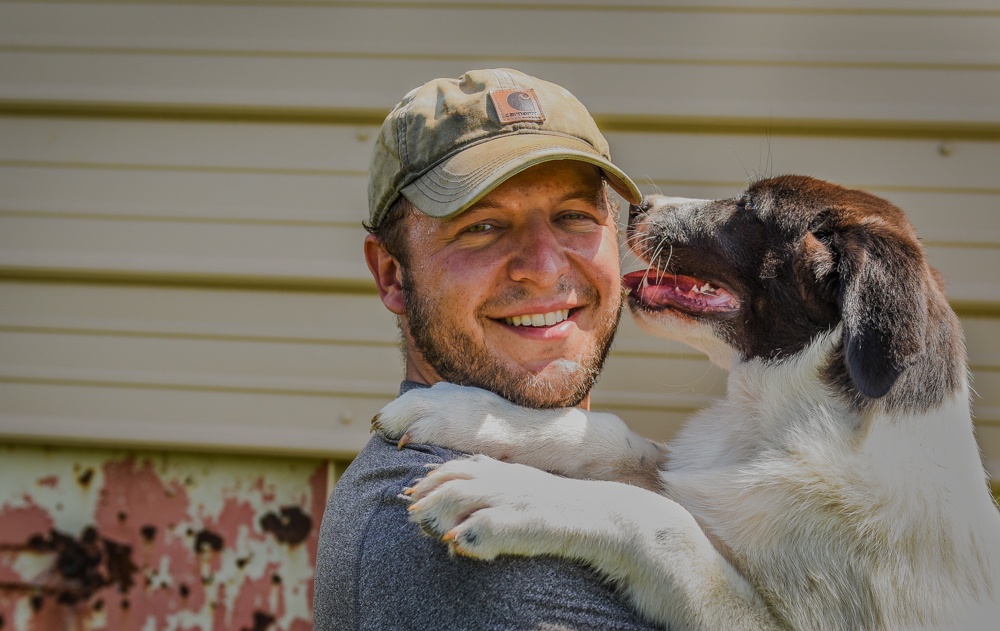 Graham developed the laying hen department back to full production and built it up to the level where we are now providing Whole Foods Atlanta locations with our pasture-raised eggs as well as shipping wholesale and retail from our online store. When asked about modifying the feeders for the egg layers, Graham explained, "We modified those by adding a large plastic lip to the feed tray to prevent the birds from scratching the feed out. One of the problems we experience in feed delivery is having a smoothly flowing feed delivery where the feed in the pan is automatically filled from the storage above it. To achieve reliable feed delivery, the feeders must be adjusted so the feed outlet from the storage is wide open, which leads to waste if the feeder was not modified. I think we pay around $.25 per lb of feed, and when hundreds of pounds are wasted, it's a real loss. Additionally, spilled feed spoils and becomes toxic. We also built the skids the feeders are placed on. Having them on a single platform that can be easily moved for refill for mobile distribution improved labor efficiency, as well as uniform animal impact from the layer sets."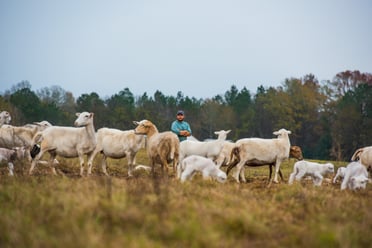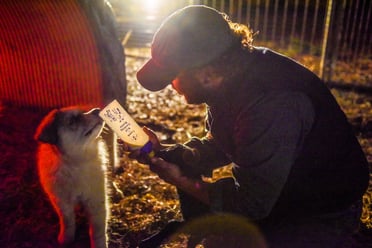 Once the laying hen program was well established, Graham's background as a grazier led him to work with our hoofstock. Graham now manages the grazing of our farm's ruminants- this includes about 1000 sheep, 200 bulls, 200 heifers, 200 goats, and a cow-calf herd of about 1600. Graham rotationally grazes these animals across our 1600 acres in a manner that is intended to increase the health of the land.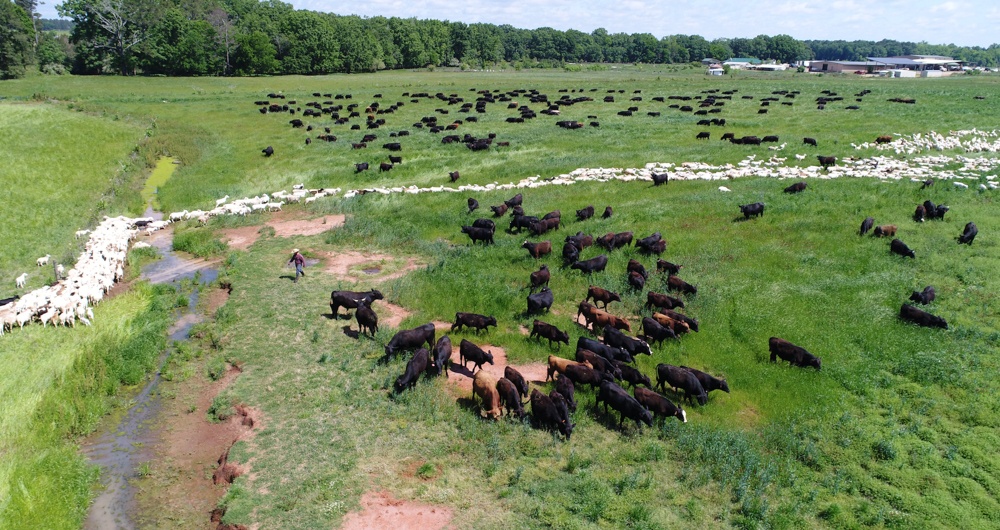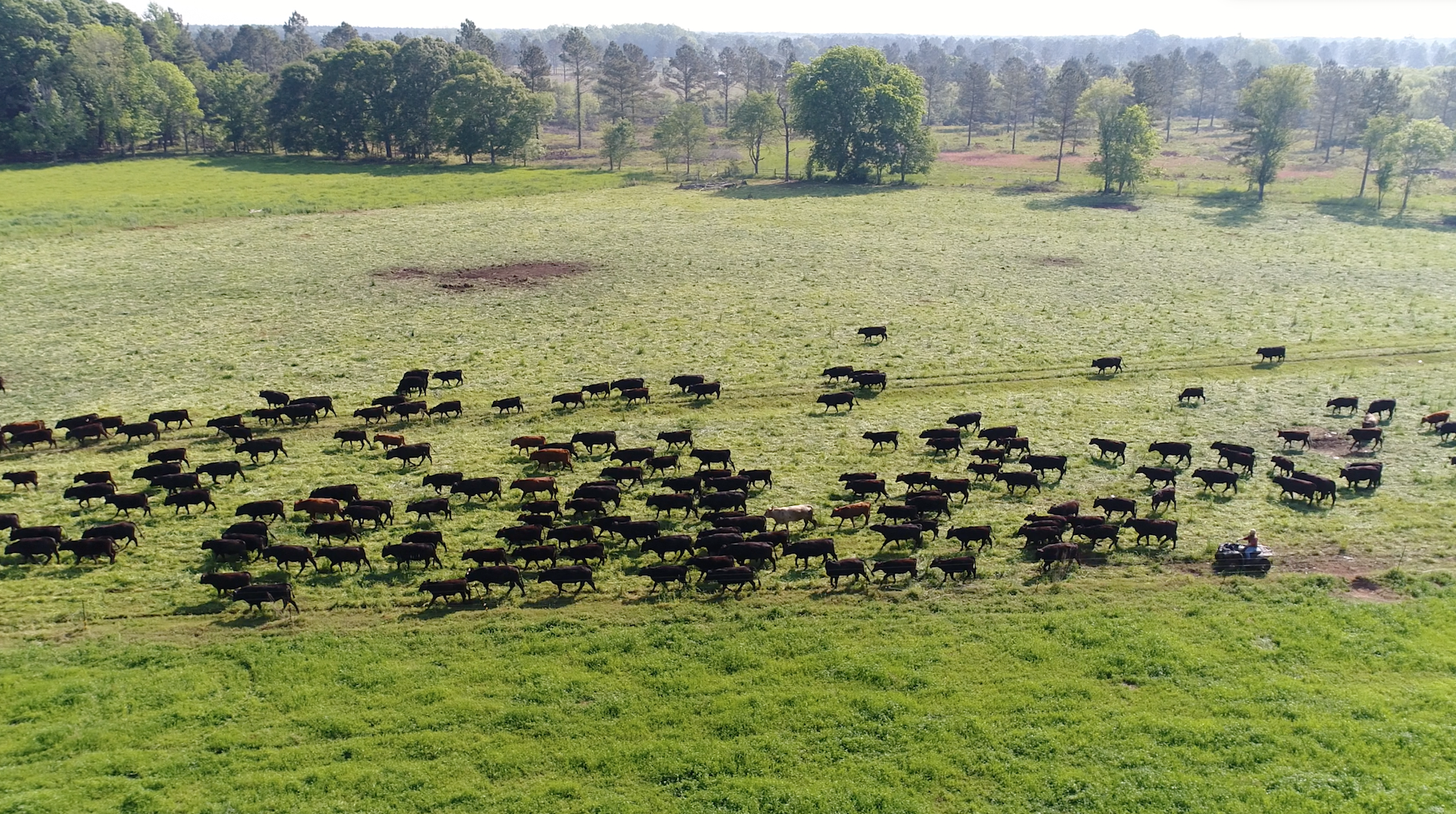 As the leader of our Livestock Guardian Dog program, Graham shares: "My approach to working with livestock guardian animals is to nurture their natural instincts to bond with and protect places, and animals. This means providing controlled exposure to livestock at an early age, and establishing the owner as their handler but discouraging playfulness and a behavior of reliance on the handler. Common LGD breeds include Great Pyrenees, Akbash, Anatolian Shepherd… the breeds are many and similar in size, color, and disposition. All good guardian animals display formidable physicality capable of handling what they may confront, a natural loyalty to their flock (or whatever it may be they guard), and an independent personality that is submissive to the handler. Much of this is achieved with positive and negative reinforcement through regular, controlled interaction, and regular observation. Currently we have about a dozen livestock guardian dogs that are a mix of Pyrenees and Akbash. I am planning on getting some Turkish Kangal dogs this summer, and if they show promise I will likely breed them."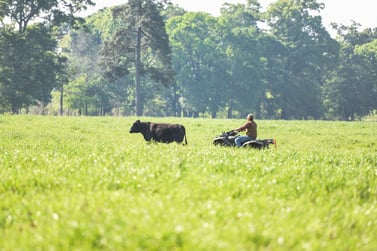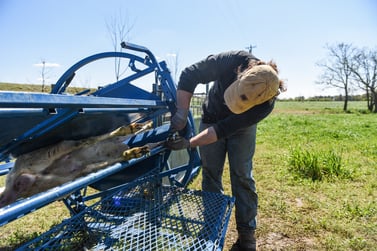 As the White Oak Pastures Savory Institute Environmental Outcome Verification Hub Verifier, Graham works closely with the soil scientists of Savory and other interested parties in developing quantitative metrics to track our regenerative practices. Graham's thoughts on the farm's progression toward a sustainable production model: "Short of us becoming a completely vertically integrated corporation whereby we own all the means to production, I do not see a clear path for us, or any other small producers to become completely self-sufficient. The local environment/economy theoretically has the potential to produce most grains for us, but with our current use of non-gmo feeds that require a biological/environmental buffer zone from industrial cross contamination, it would require adoption of non-gmo feed production by all farms within and perhaps outside of the state of Georgia, and that is far from likely."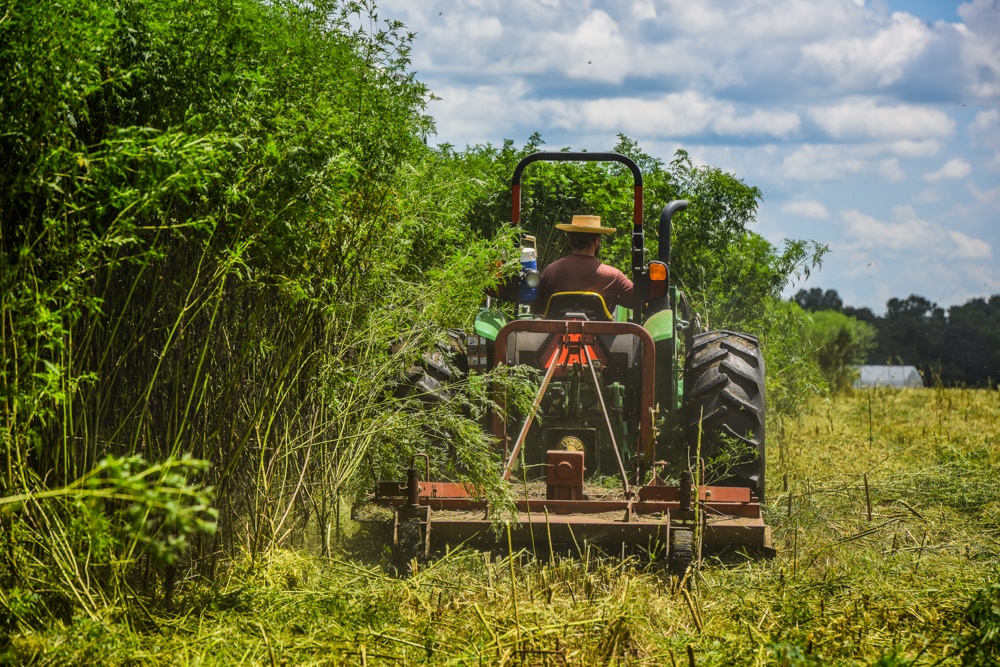 Graham shares what he has learned about Farming for Flavor: "Something that I saw a while ago about using certain spices in poultry feed could change the color and flavor of the eggs or the meat. This is something that producers have known for a while, as finishing pigs on fruit or nuts is a long established practice and people know you can seriously change the flavor and profile of animal protein by altering their diet. I think the concept of "Farming for Flavor" can manifest in multiple different ways. The most extreme being feeding an animal a larger-than- normal amount of a certain ingredient to change their product. An example of this is feeding chickens large amounts of paprika resulting in a red yolk, or feeding pigs acorns for a nutty/earthy flavor, or feeding cows beer and barley like they do for Japanese Kobe beef. On the less extreme end, the concept of "Farming for Flavor" can simply mean raising an animal closer to the earth so that its diet reflects what it would presumably consume outside of a production context. Cattle, sheep, and goats, whether they be dairy or beef, that are given a diet of naturally occurring forages, will reflect the qualities of that feed in their product. Wine/food aficionados describe food and drink produced like this as having "terroir," which literally translates to "earth, or soil" and it is in this word that the method of food production most closely associated with ecology takes the form of food farmed for flavor."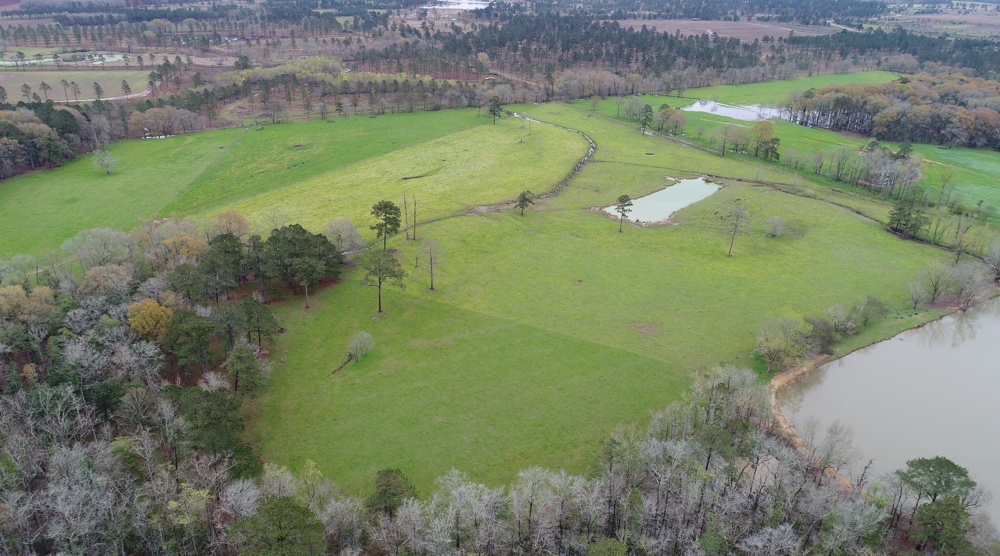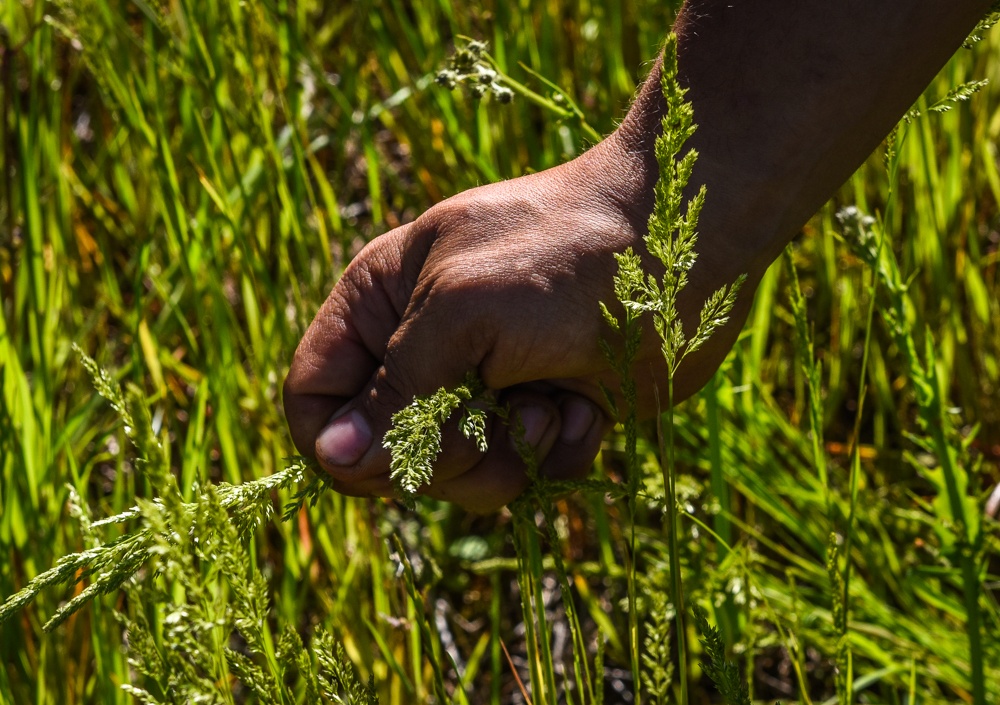 As you see, Graham has a wide range of experience and multifaceted interests and contributions. He has been a tremendous asset to White Oak Pastures with his strong work ethic, dependability, and responsibility. His foresight is something to look forward to as we plan future endeavors.
Learn more about Graham and what motivates him in Know Your Farmer Spotlight blog.