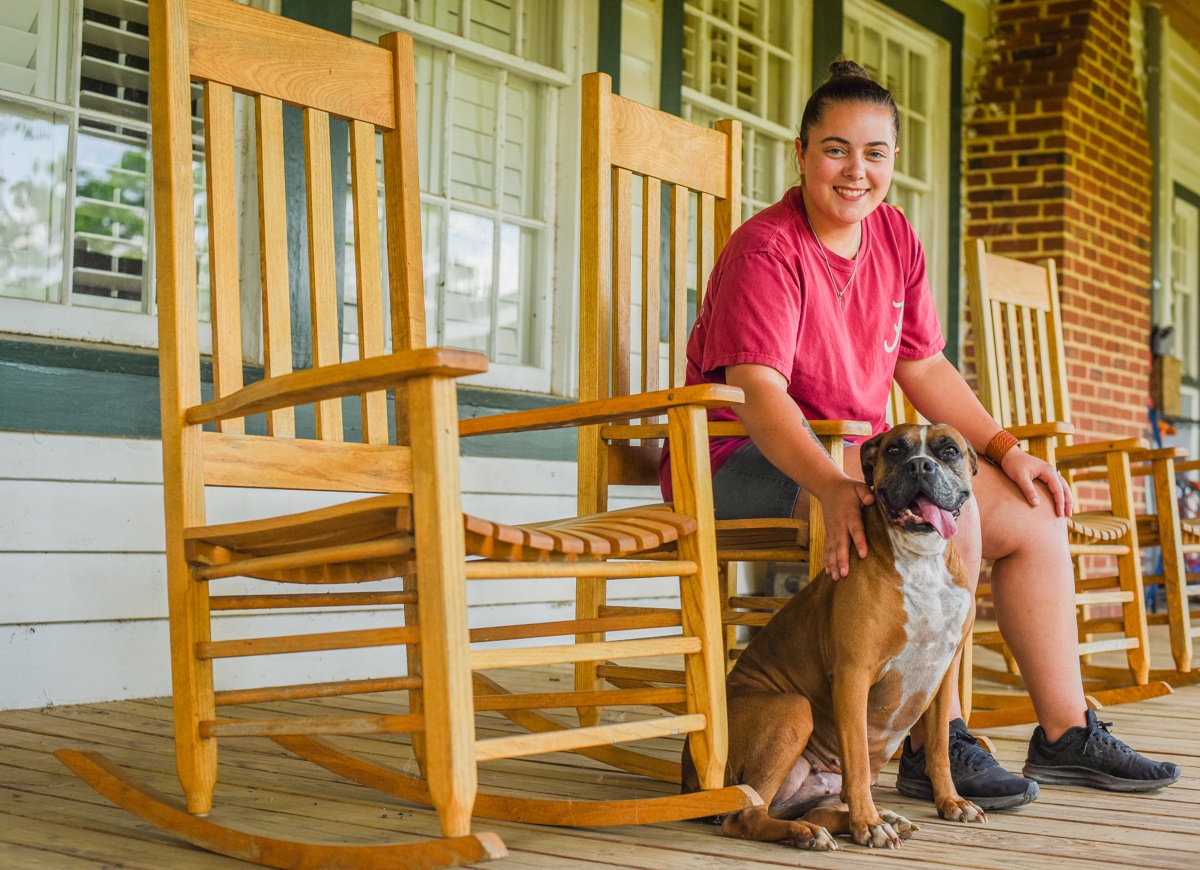 After moving back from Dothan, Alabama to live with her family, Kyndall Bright came to White Oak Pastures in the summer of 2016. When asked to describe White Oak Pastures, ironically, Kyndall's reply was simply "family", which seems to be a shared sentiment amongst those here on the farm. She recruited her sister, Kayla, who has also joined the White Oak Pastures team. Kyndall shares her story as she plans another move straight to Bluffton to be close to her extended family here on the farm!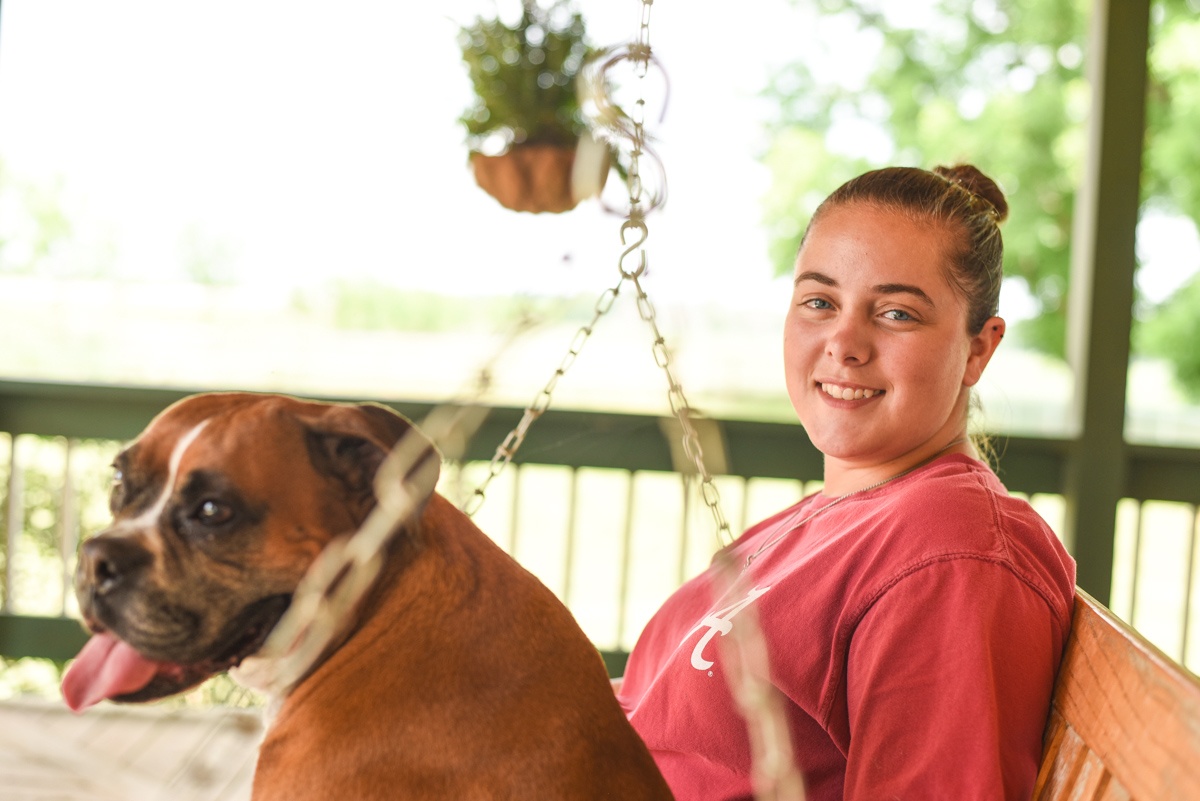 Kyndall initially started working in our organic garden. On her very first day, while mulching the rows of okra, she attempted to impress her new co-worker, tripped on a drip line, and fell. She just laughed it off and from that point on, there was no reason to be nervous anymore! During her "gardening days", it was not the only job Kyndall performed. She assisted the hog crew in feeding our hogs and handled sheep and goats with Matthew Cantrell.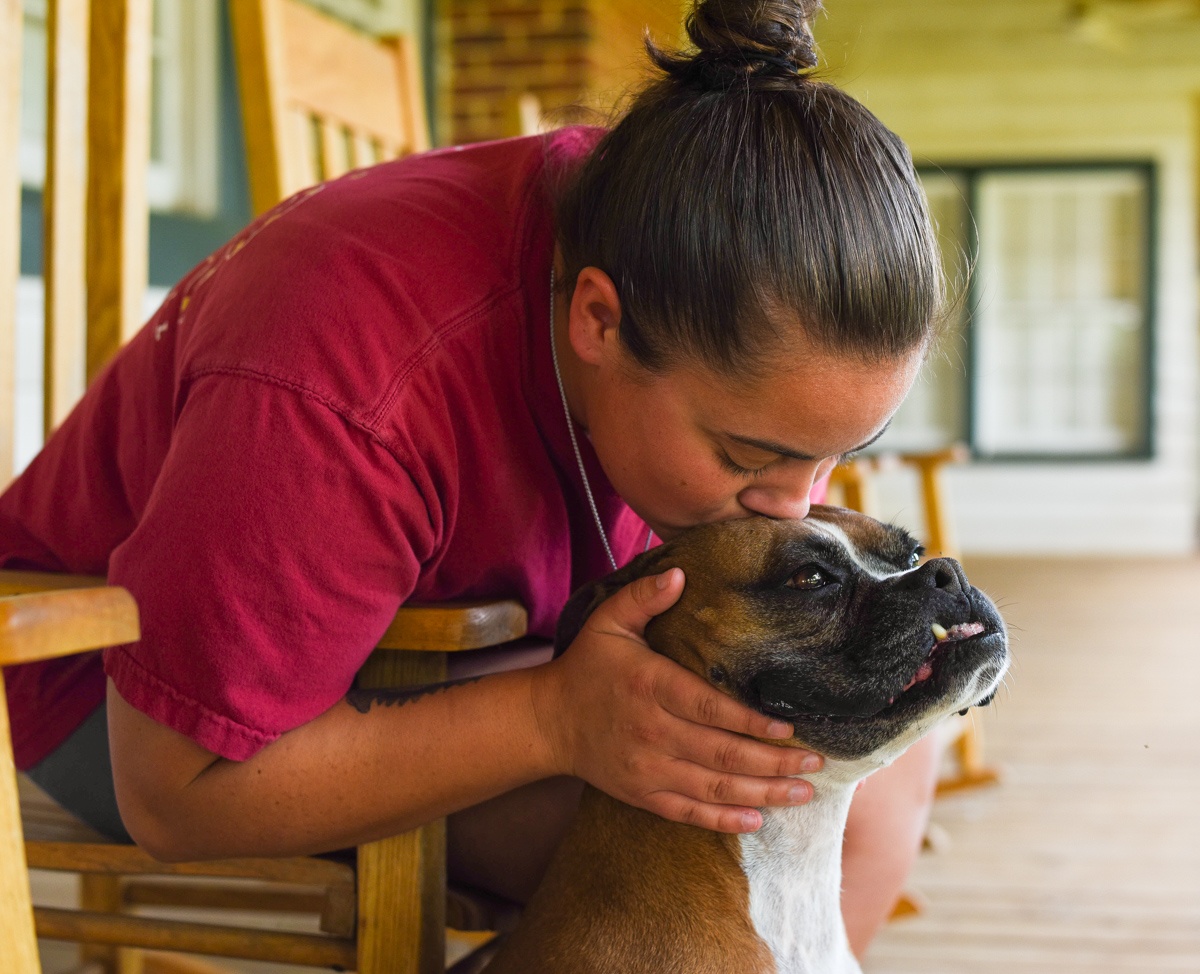 Kyndall states that her proudest moment here on the farm is, "Honestly, getting my foot in the door to work in the office", with her biggest challenge being "getting enough chocolate chip cookies or cheese cake from our Dining Pavilion." It doesn't seem as if that would be a big challenge, but if you have tasted either of these, you'd understand. Kyndall knows exactly who her competition is when it comes to the cookies, and it is a competition to see who can get there first! We have one man who buys six cookies daily for his children. If she doesn't get to have her favorite cookie, she hopes for the favored chicken quesadilla. She has also taught herself different ways to cook a mean White Oak Pastures Pork Rib Chop!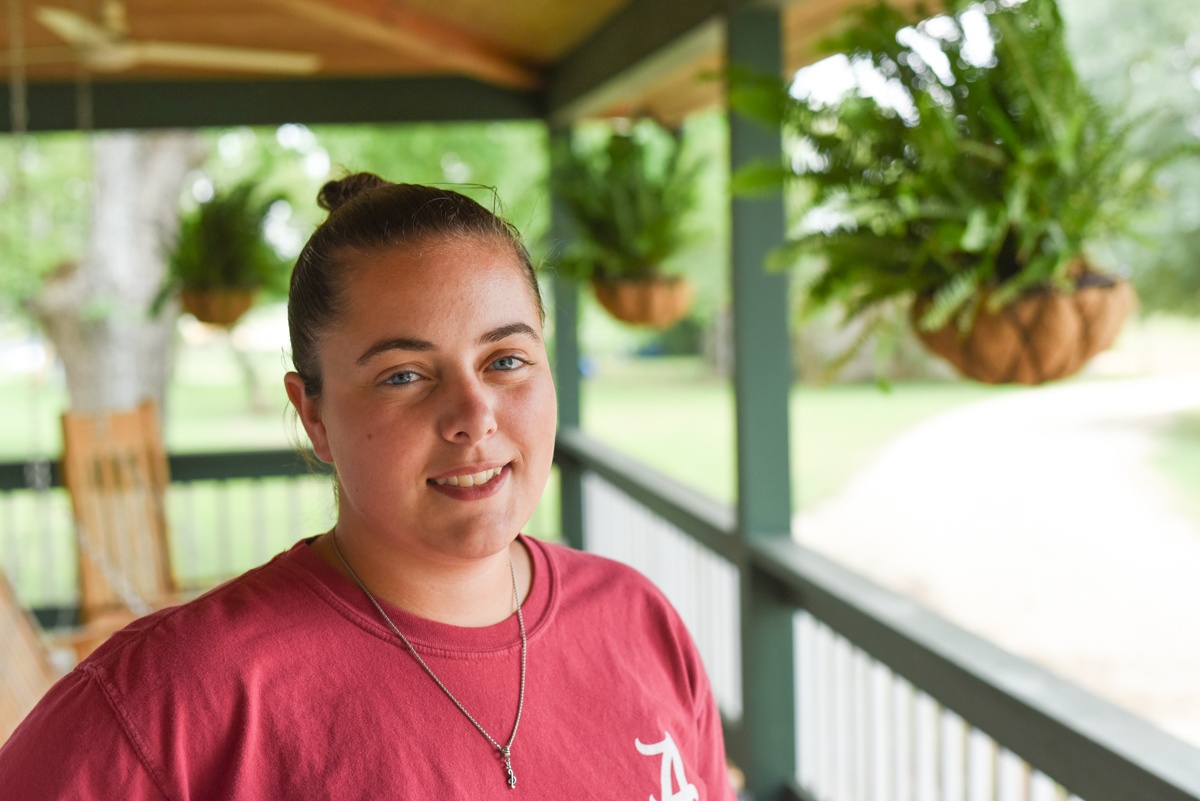 "I love my job here at White Oak Pastures. Coming in everyday and working with everyone is the most satisfying part of my job." Kyndall was recruited from gardening to assist Dan Hicks, our former Inventory Manager. This was a new venture with tedious and detailed responsibilities, and she loves it! She reflects back on her initial impression of her position and states, "Inventory, to me, is like a kid walking into a candy store. There are many flavors and I get to try all of them. In other words, I'm never just working alone. I have to work with all the production managers and sales team to get the meat in stores to please our customers." She continues to say, "the mystery and investigation of inventory and SAGE, which is our ERP software, is my favorite part of the job. As busy as Kyndall is at work, she has taken the time outside of work to teach herself to play the guitar and can play many musical instruments. "I've recently been interested in learning to mix songs and be a "DJ", thanks to my co-worker, "DJ Luke"." If you ever need a "DJ", "DJ Luke" is the man!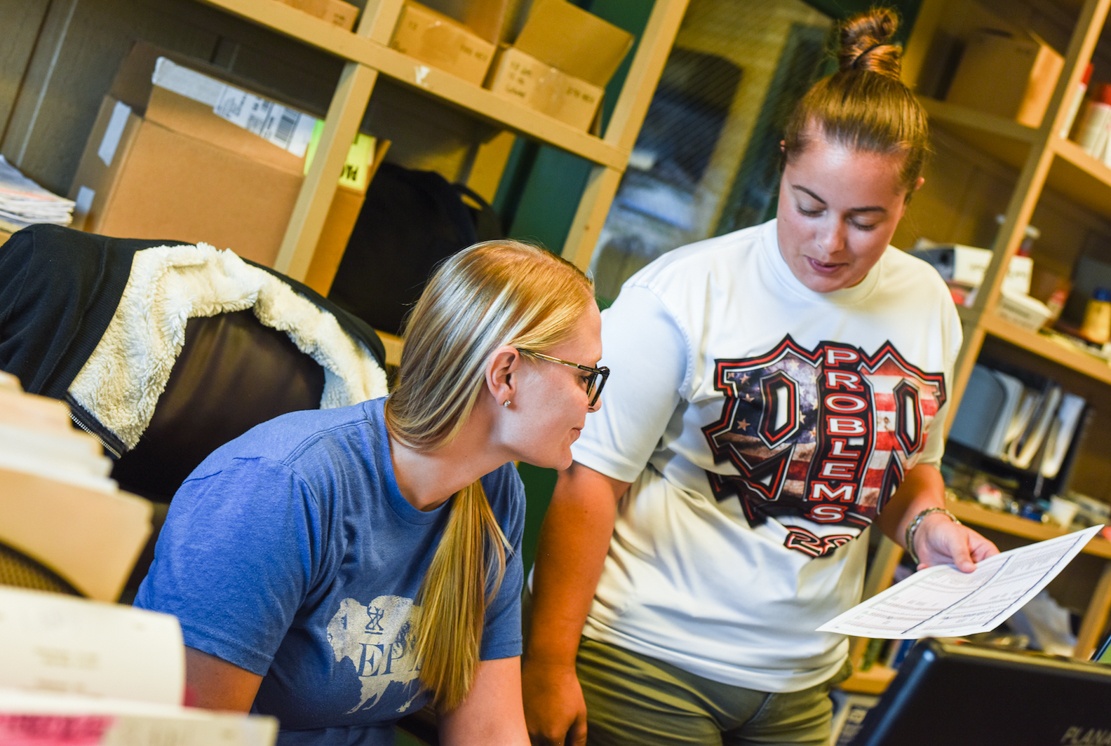 Many people at White Oak Pastures feel the weather is the best and worst part of living in South Georgia, and it's not that hard to figure out the "worst". Kyndall shares yet another popular sentiment as to what the best and worst part of South Georgia is, which is "Everybody knows Everybody", and those of us here understand that as well. Along with many others, she would love to trade places with Will Harris for just one day. However, for Kyndall, it's Will's pride and joy in his family farm and livestock that she admires, and "just to see the farm from his perspective would be awesome!" Like Will Harris, Kyndall expresses pride and joy for her family of origin and for her White Oak Pastures family, both who are blessed to have her!